The goal of this example is to change bright magenta into a red hue that is closer to H-alpha red.



Step 1 - Bicolor image with salmon shifted to red using the HSL Tool and the Color | Selective HSL Color Balance Tool


Bright magenta areas will be changed to red using the Selective HSL Color Balance tool.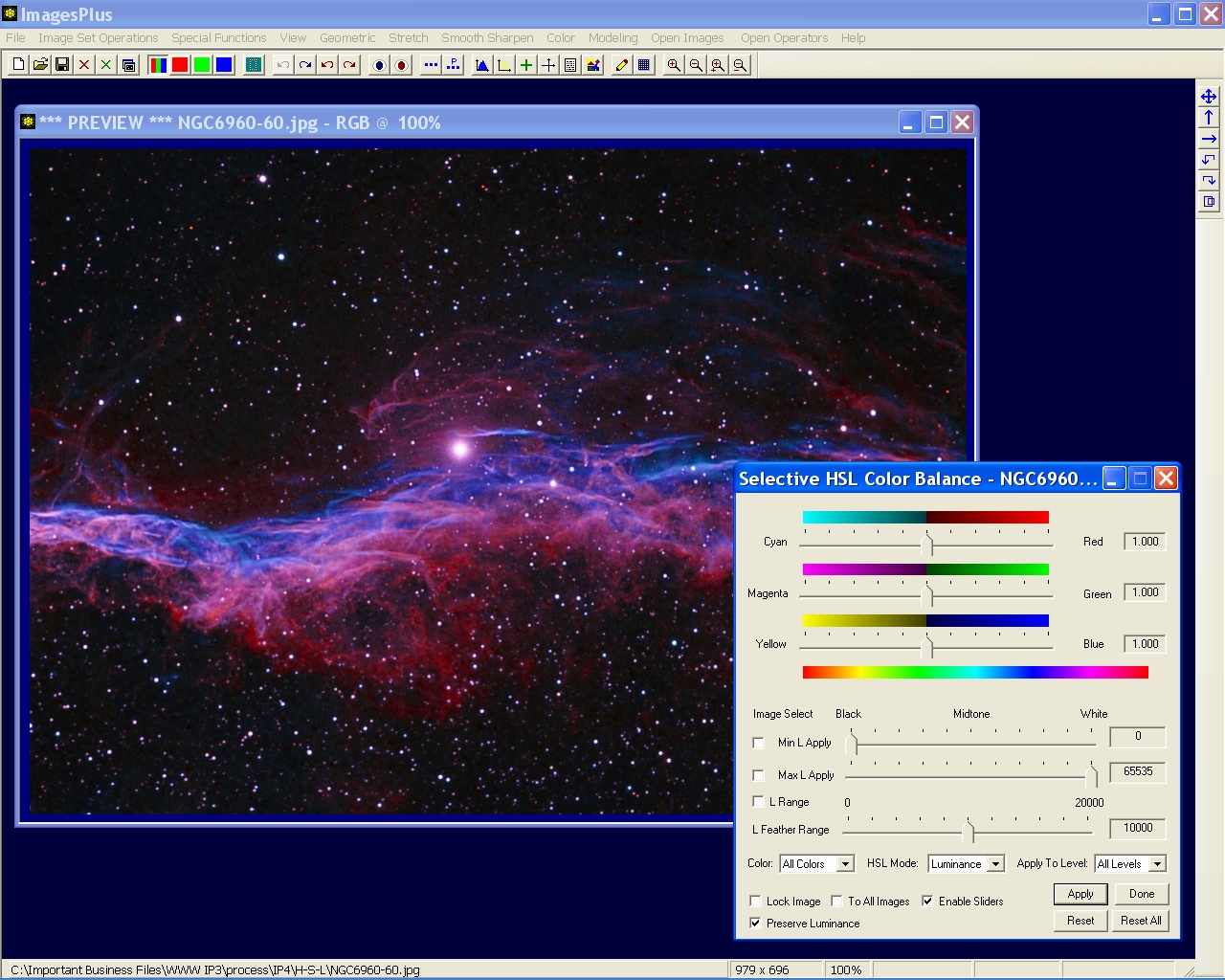 Step 2 - Select Salmon Hue from the Image


Choose the Select Hue option in the HSL Mode drop list then check the H Range box. Left-click on bright magenta in the nebula to set the hue range and feather triangles shown in step 3.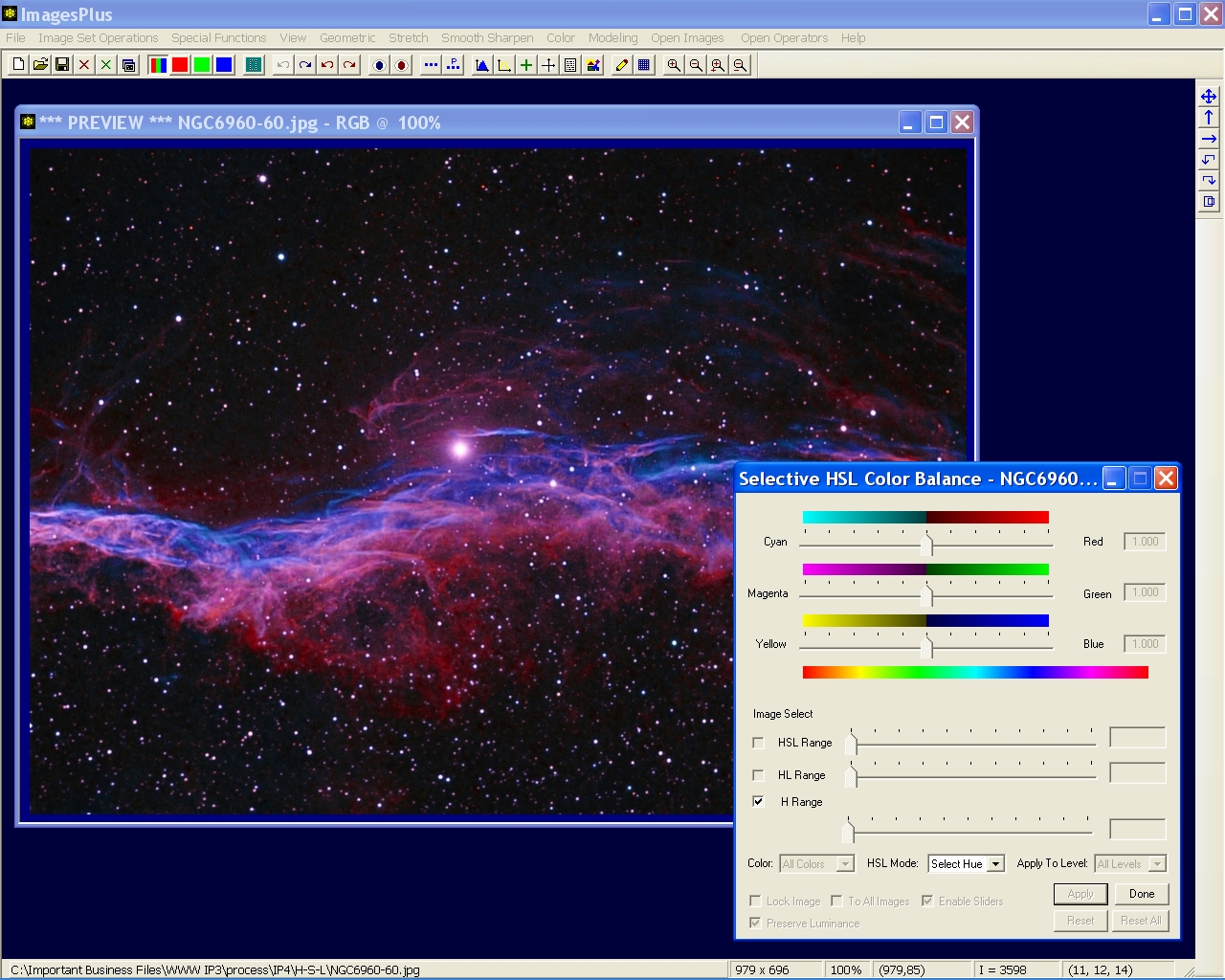 Step 3 - Bright Magenta Hue and Feather Range


Hue and feather triangles set about the bright magenta hue that was clicked in the image.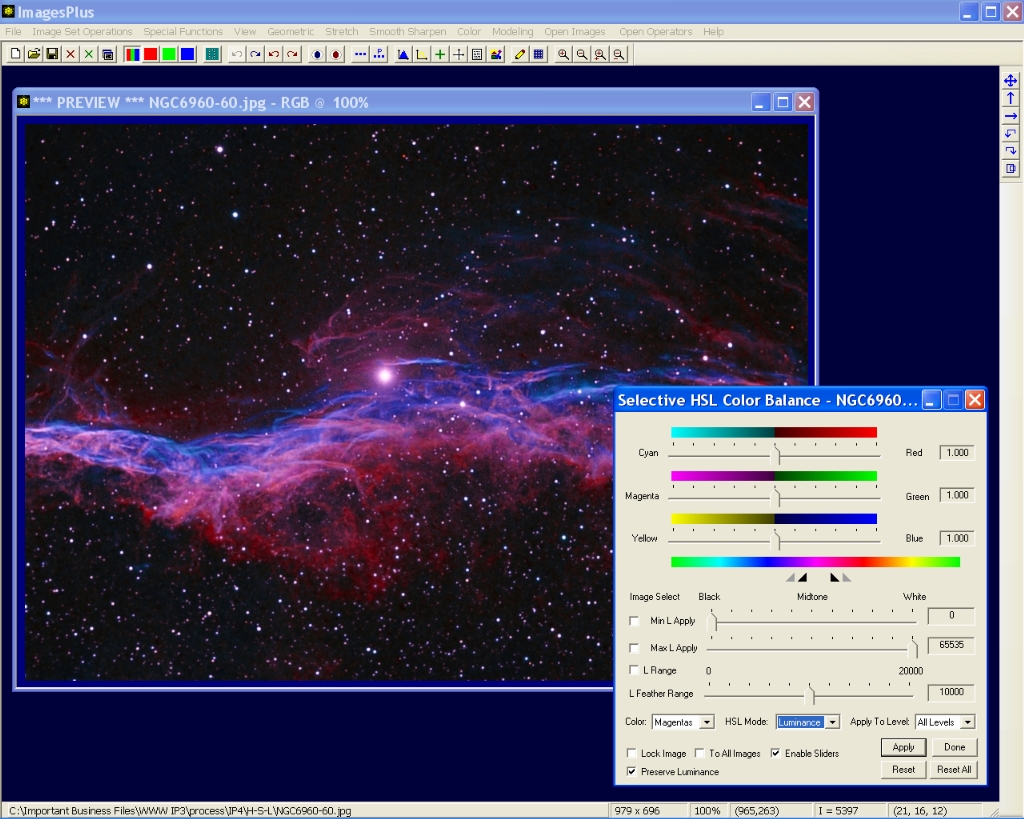 Step 4 - Increase Red and Yellow While Adjusting the Hue Range and Feather Triangles.


The right hue feather triangle is moved towards yellow. Left-click between the right two triangles and move them as a group to the right. Move the cyan-red slider right to increase red. Move the yellow-blue slider left to increase yellow, Only the hue, saturation, and luminance values inside the hue trianges, and min-max feather S and L range are affected by the cyan-red and yellow-blue sliders.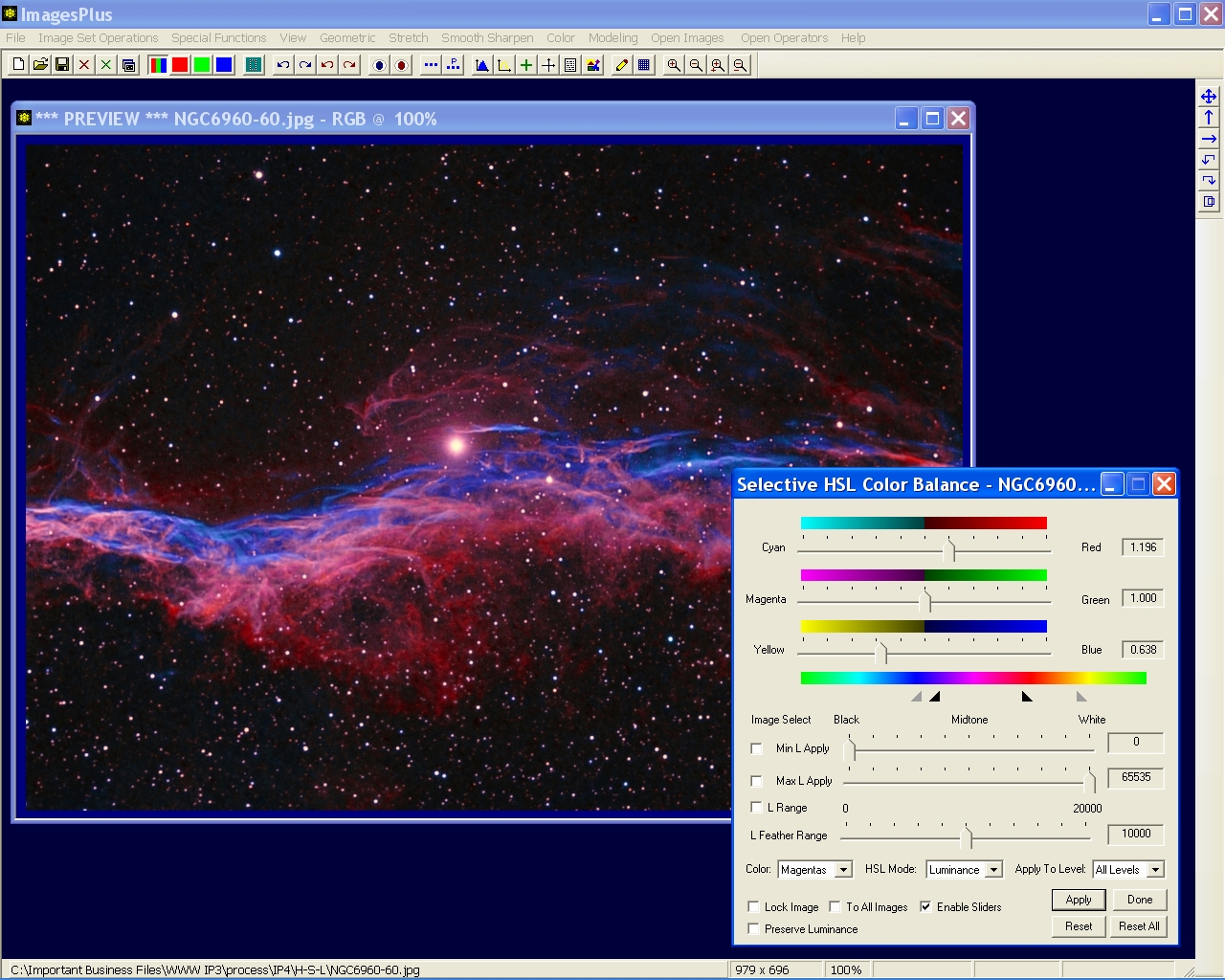 Magenta Changed To Red


Bright magenta changed to red but with low saturation. Brght stars should have low saturation at their center. HSL Micro Curves are used to increase red and decrease bright star saturation.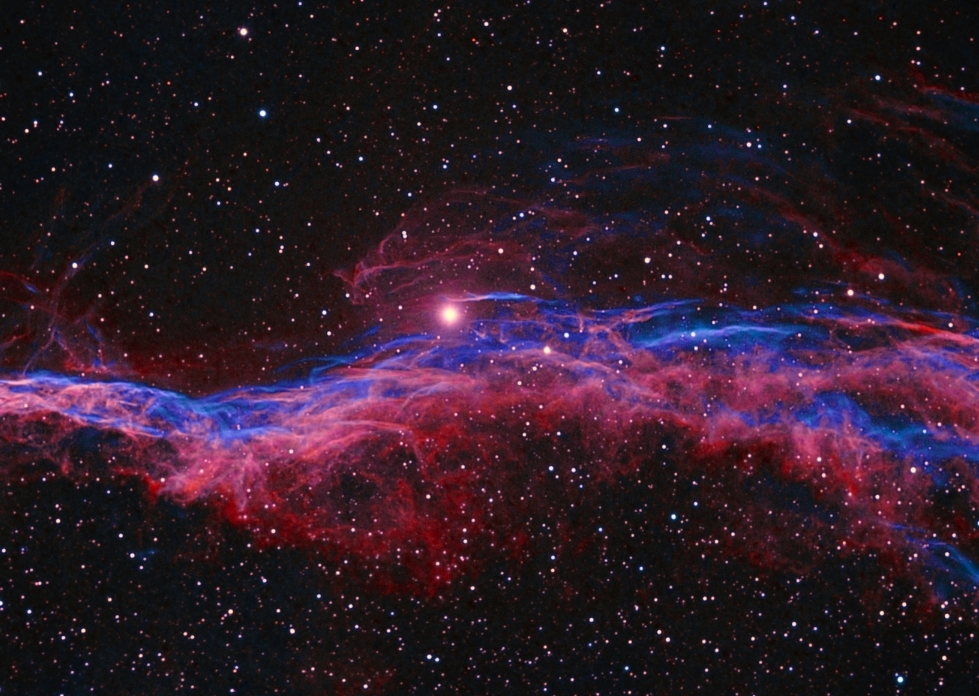 Copyright &copy 2011 MLUnsold Digital Imaging. All Rights Reserved.