ImagesPlus image processing has unlimited undo, redo, and processing command tracking that can be stored in a project file. The commands stored in a project file can be used to reprocess an image or copied to a new image and modified. This example show how to use a project file to reprocess an image.

* The ImagesPlus 4.5 x32/x64 install CD has a basic interface operation folder that contains several video tutorials for using unlimited undo, redo, command history tracking, and project files.

* ImagesPlus 4.5 x32 or x64 image processing must be used to load the project file since new color commands are used.



Step 1 - Download and Unzip the ImagesPlus 4.5 Project File of NGC 7635 to Your C Drive.

After you unzip you will have two files.

1 - The initial color image MixLRGB-Hue_2.fit that was built as shown by the narrow band 4 color palette example.

2 - The ImagesPlus 4.5 x32/x64 project file NGC7635-4CNB.ipj




Step 2 - Load the Project File into ImagesPlus 4.5 Image Processing


Use the File | Load Project command to load NGC7635-4CNB.ipj into ImagesPlus 4.5. Press OK after the first window appears and Save after the second window appears. The initial initial of NGC 7635 and process commands will appear as shown above.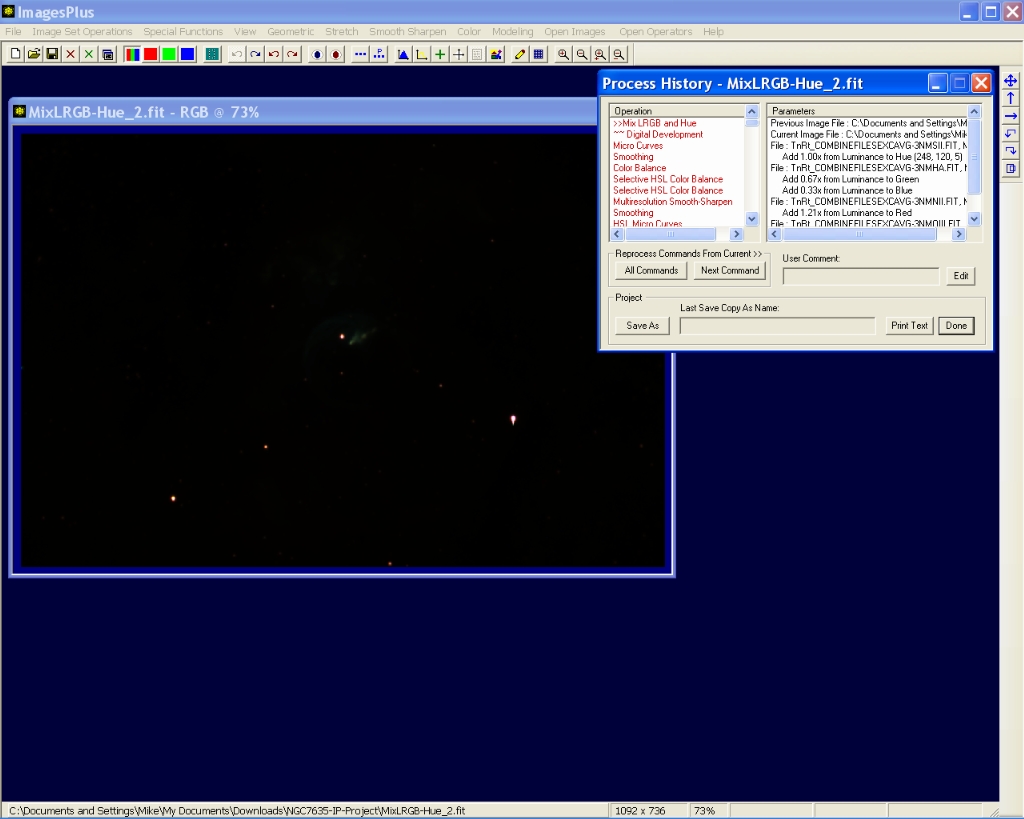 Step 3 - Run the Project File to Rebuild the Processed Image of NGC 7635


On the Process History window use the Next Command Button to step through each command or the All Commands but to run the complete project file. All Command processing can be cancel by holding the Shift + Ctrl keys down.

You can edit commands and reprocess or copy commands to a different image. See the Basic Interface Operation folder on the ImagesPlus install CD for several video tutorials that cover unlimited undo, redo, process tracking, and project files.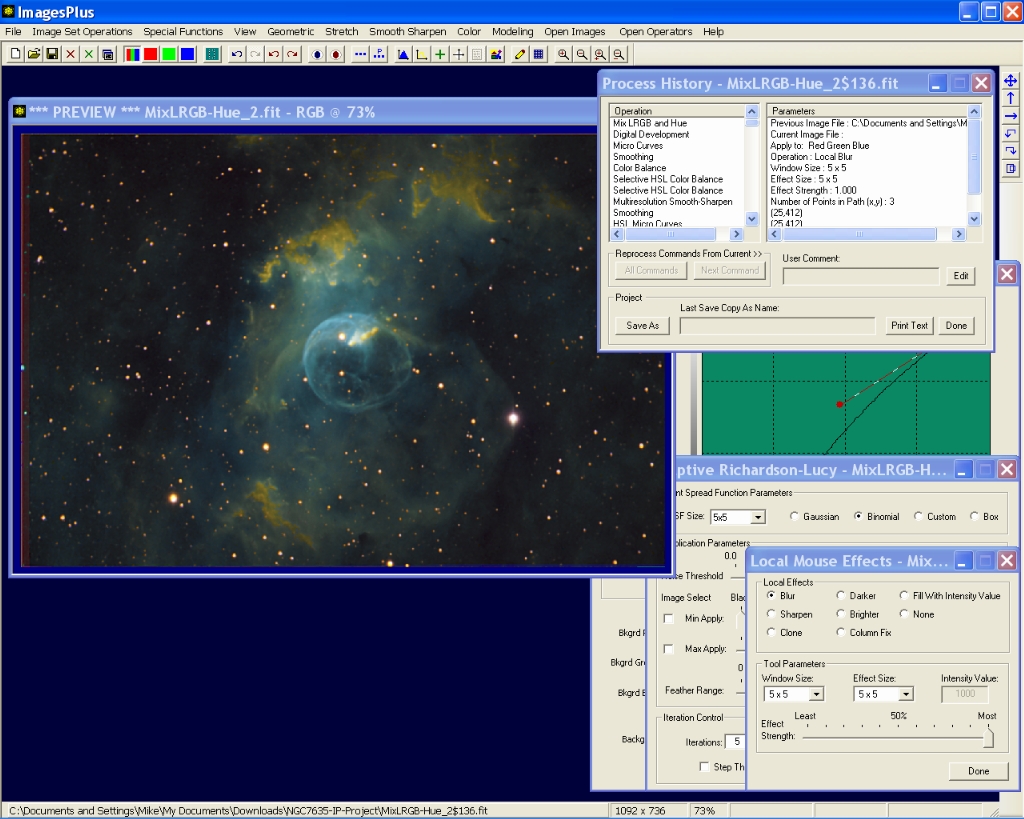 Copyright &copy 2011 MLUnsold Digital Imaging. All Rights Reserved.