High Dynamic Range (HDR) Combinations


High dynamic range or HDR combinations are created using the Image Set Operations | Combine Files HDR Add command. It is best to use 16 bit files for HDR combinations. At least two images one showing bright highlight data and another image with shadow detail properly exposed are used to create HDR combinations. It is common to adjusting the brightness and contrast of an input image to maximize the background, midtone, and highlight detail.


The initial highlight, midtone, and shadow or low background images are shown below. The goal is to blend the color and detail of the stained glass window from the highlight image with the background detail of the midtone and low background image.
Initial highlight, midtone, and shadow detail from left to right.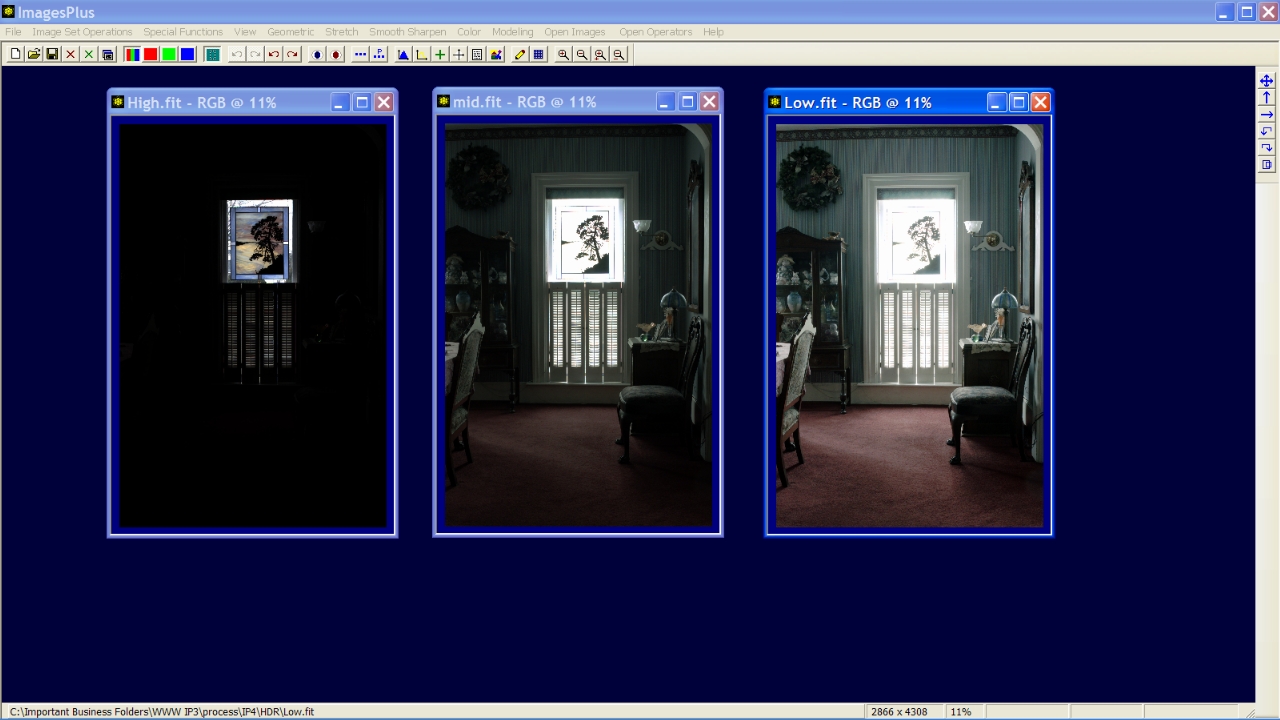 Step 1 - Initial HDR Add




The initial HDR combination with default parameter tone map compress = 0.0 and brightness = 1.0 is shown on left. The HDR combination on right has tone map compress = -0.0780 to show more color and contrast in the stained glass window and shutters. The image on right will be enhanced in the steps below.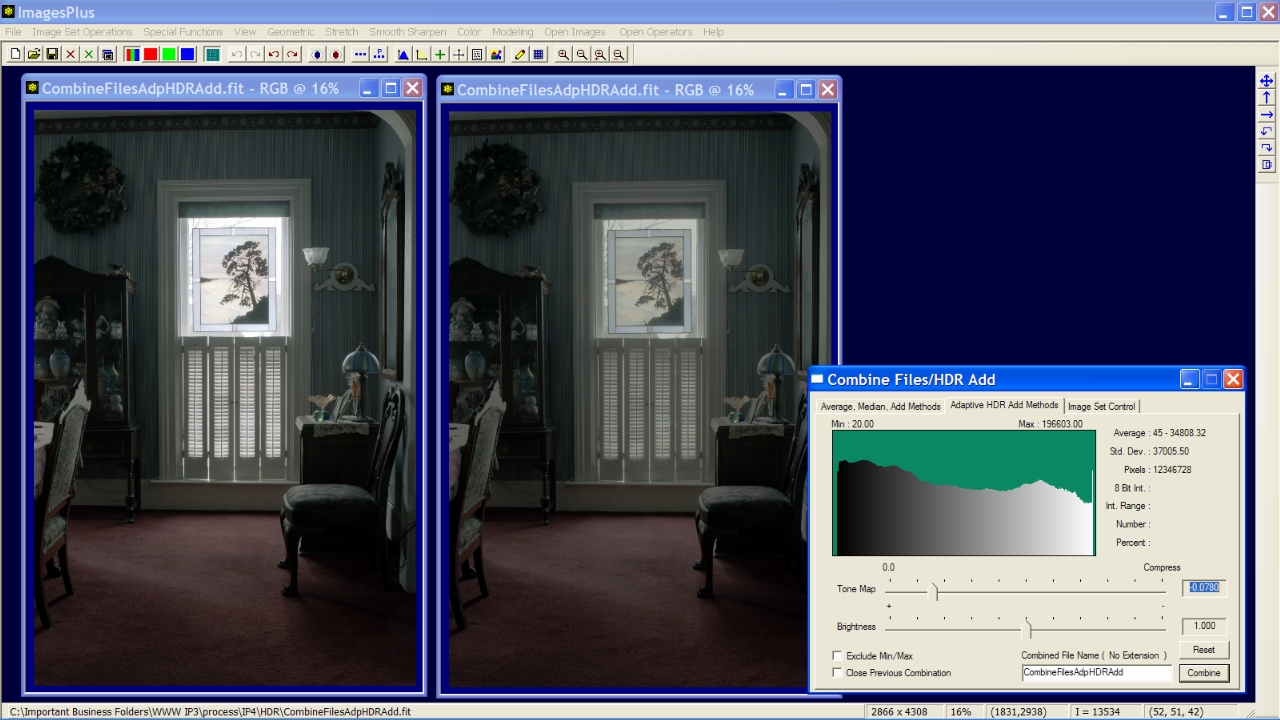 Step 2 - Adjust HDR Tone Map




The Histogram Contrast Stretch function is used to increase contrast and color of the stained glass window. Highlight parameters are adjusted so that Brightness = 0.2020 and Contrast = 0.5750.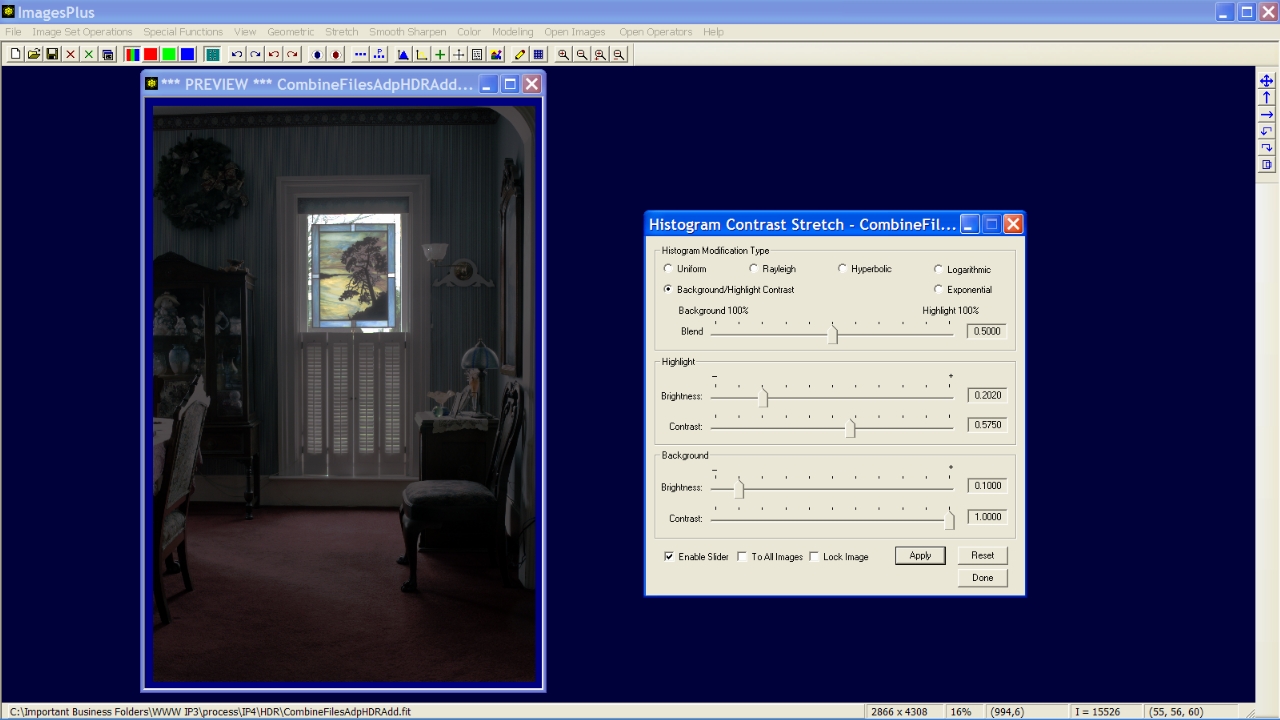 The Background parameters were not adjusted but Blend was set to 0.1990 to give more weight to the background which makes it brighter.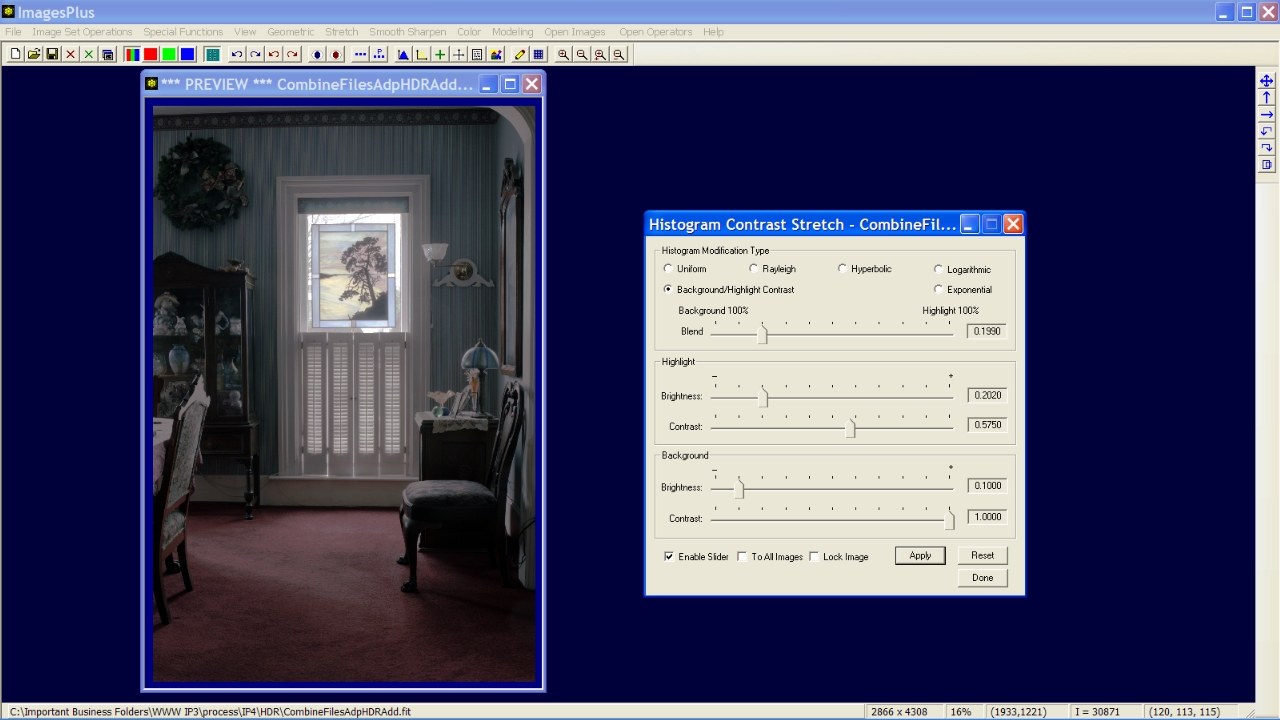 Step 3 - Micro Curves




A mild increase is applied to the dark background. The micro curve is applied only to the interval [0.0, 13107.0].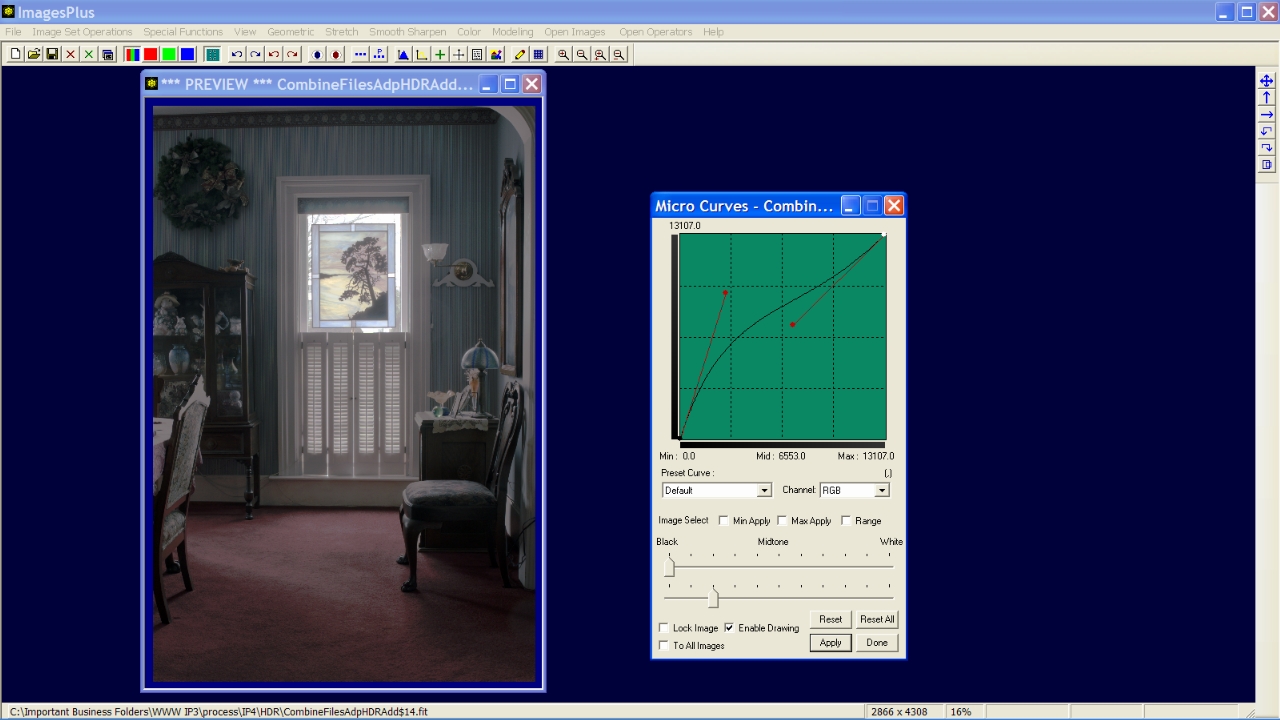 Step 4 - Color Balance




White balance is adjusted using the Color Balance tool. Check the Midtone Balance box then left-click on the window frame to make it white.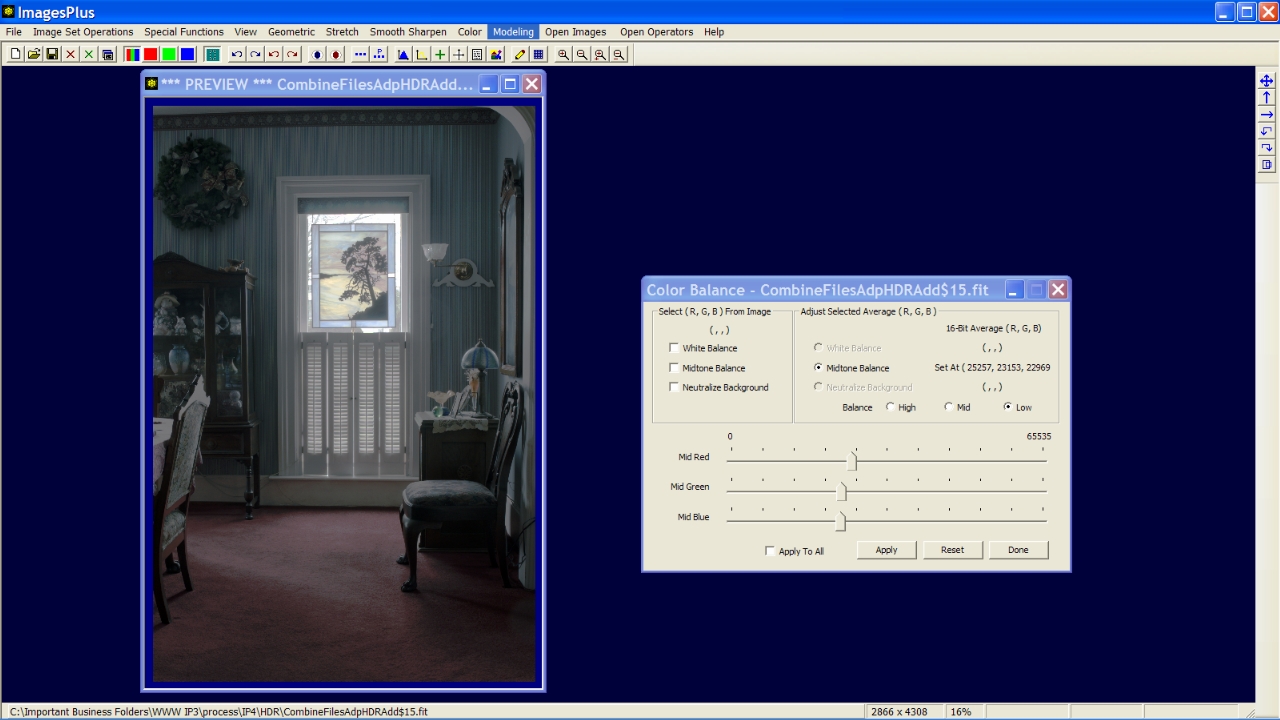 Step 5 - Saturation & Brightness




Color saturation is increased.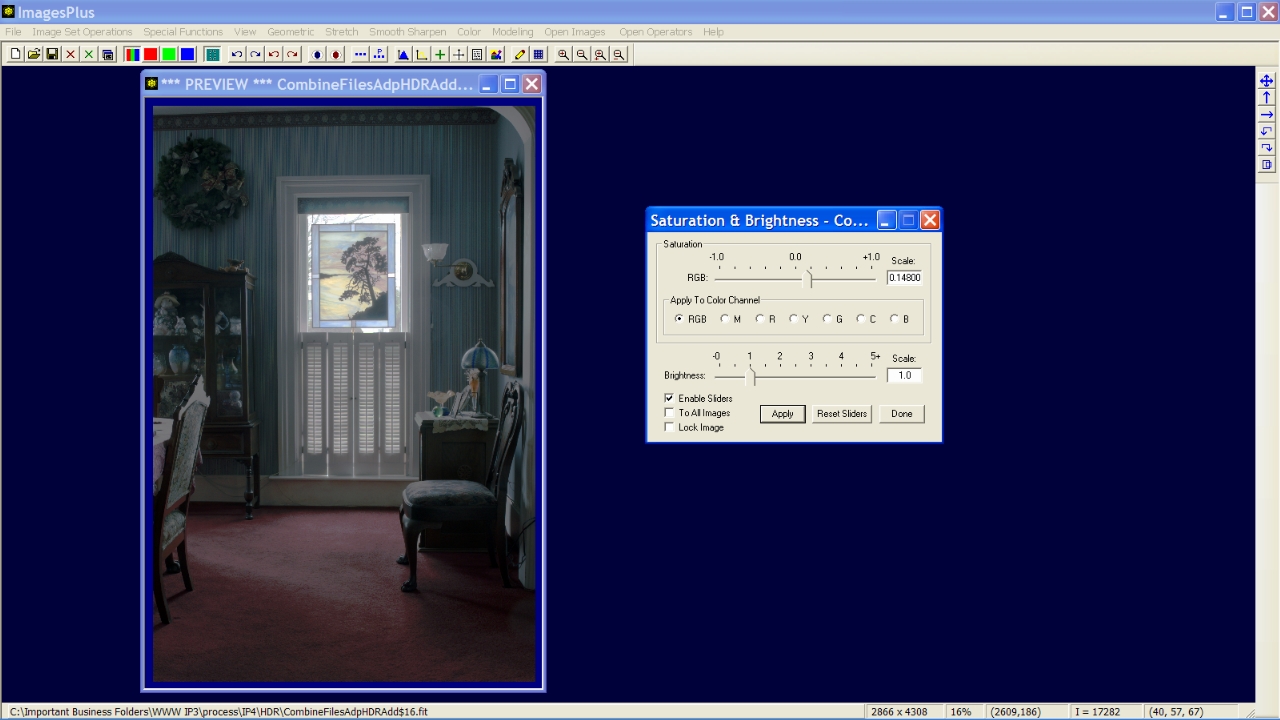 Comparision of Initial Frames with enhanced HDR Combination




Initial 3 input images to HDR Add on left compared to enhanced HDR combination image on right.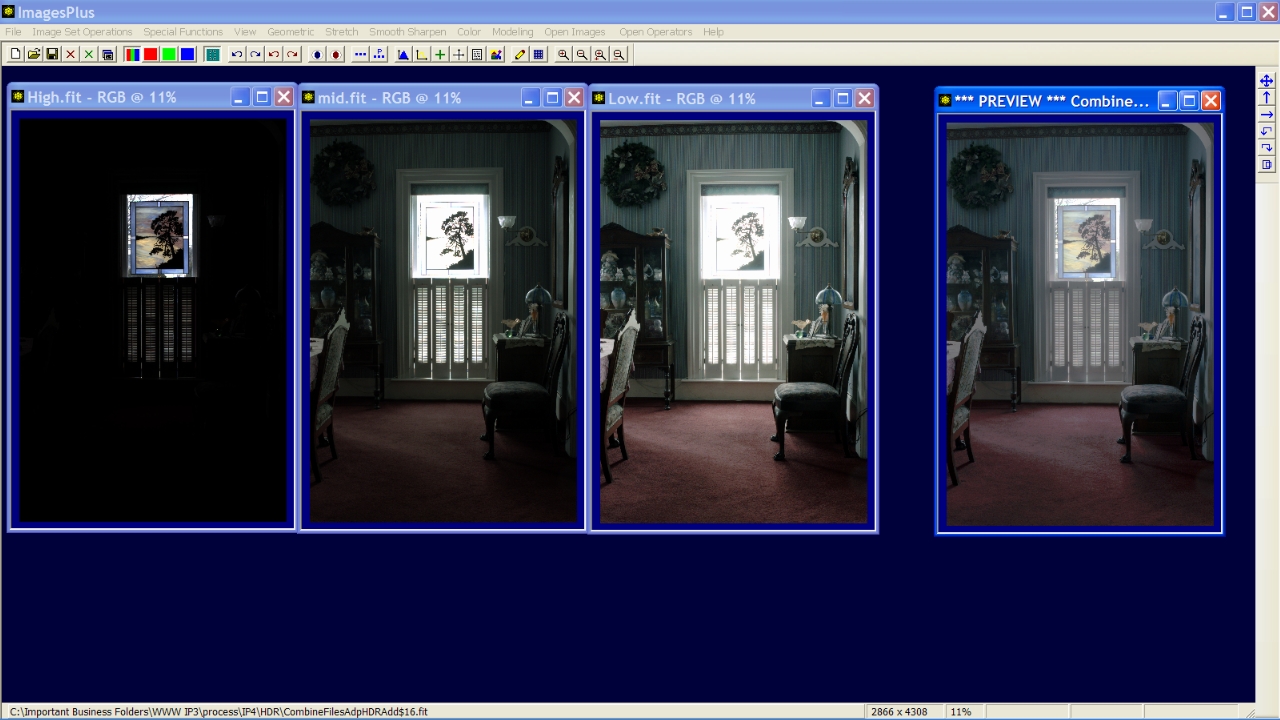 Enhanced HDR combination.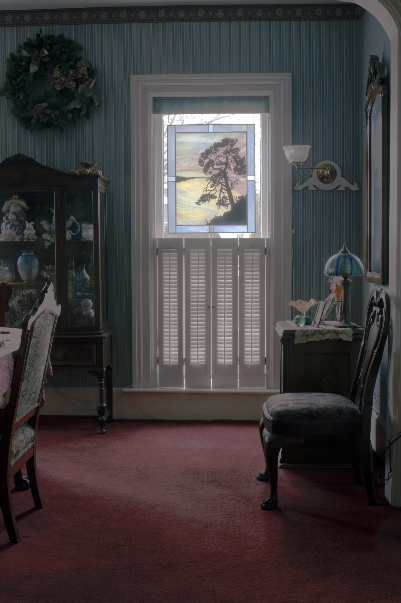 Copyright &copy 2011 MLUnsold Digital Imaging. All Rights Reserved.