Neutralize background, midtone, and white point with level adjustment


The Color Balance tool can be used to neutralize background, midtone, and white point color and sets its luminance level.


The goal of this example is reduce a red backgroound then lower the background level to a dark gray.
Typical red background of a stacked image taken under light pollution.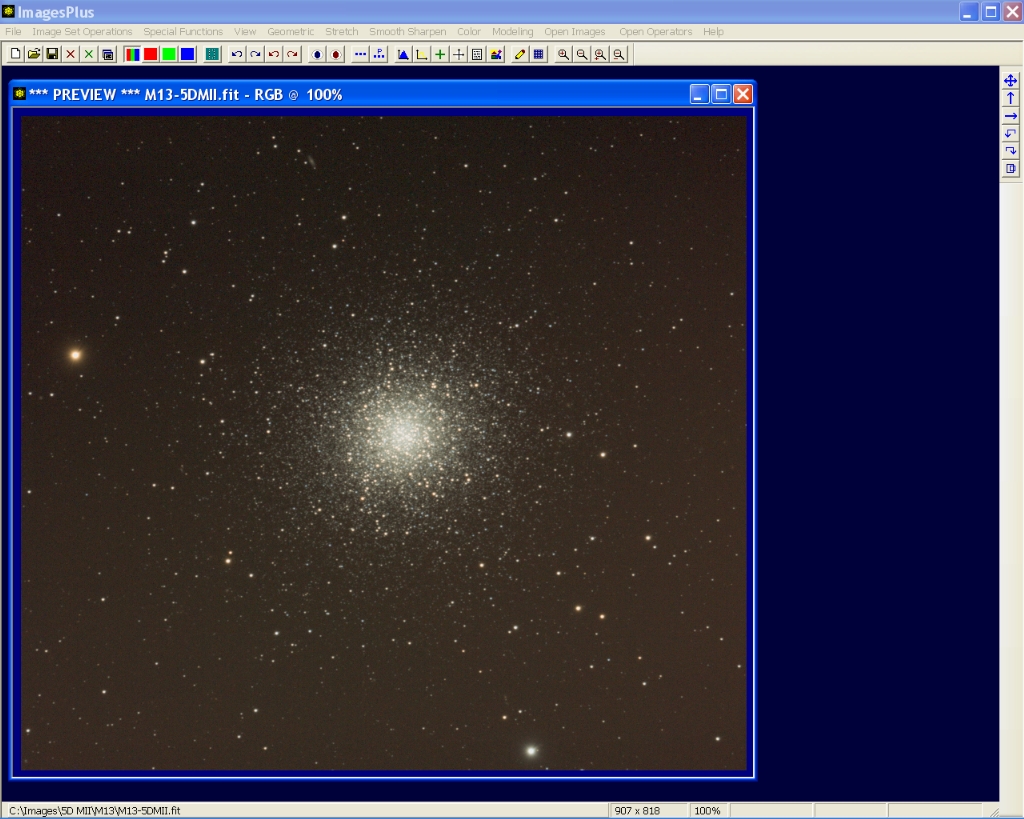 Step 1 - Neutralize Red Background


Check the Neutralize Background box then left-click on the red background away from any star or other image detail.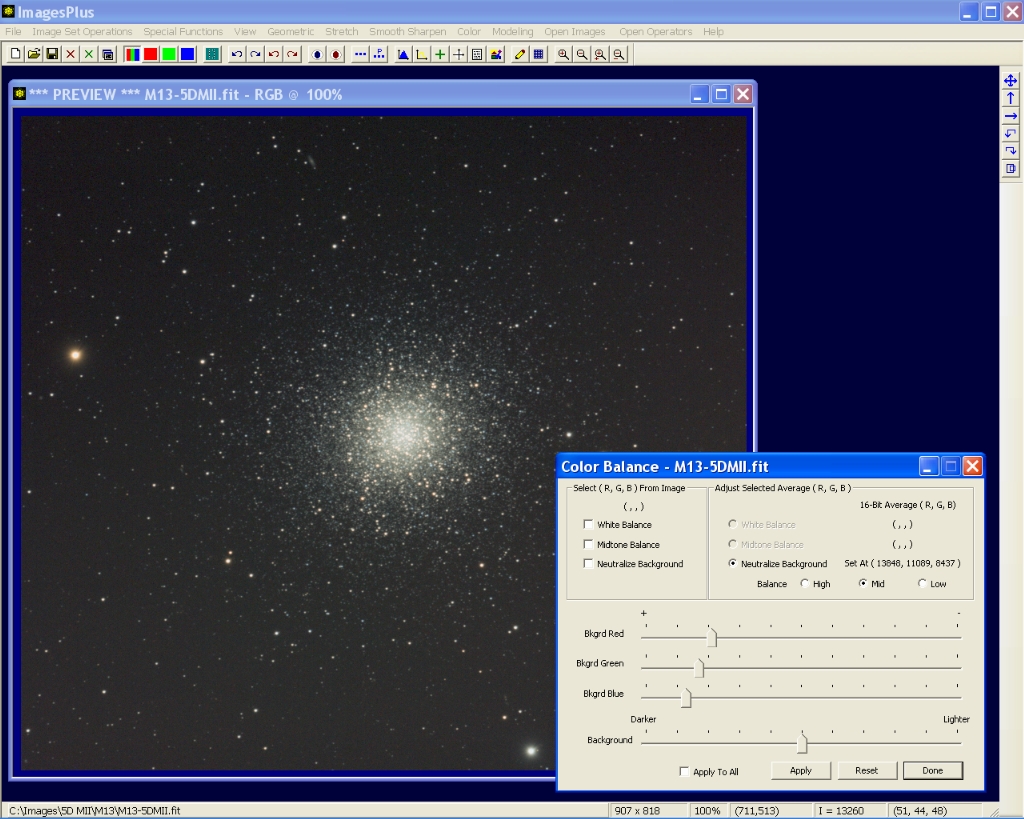 Step 2 - Reduce Background to Dark Gray


The Background slider is moved to the left to darken the background level.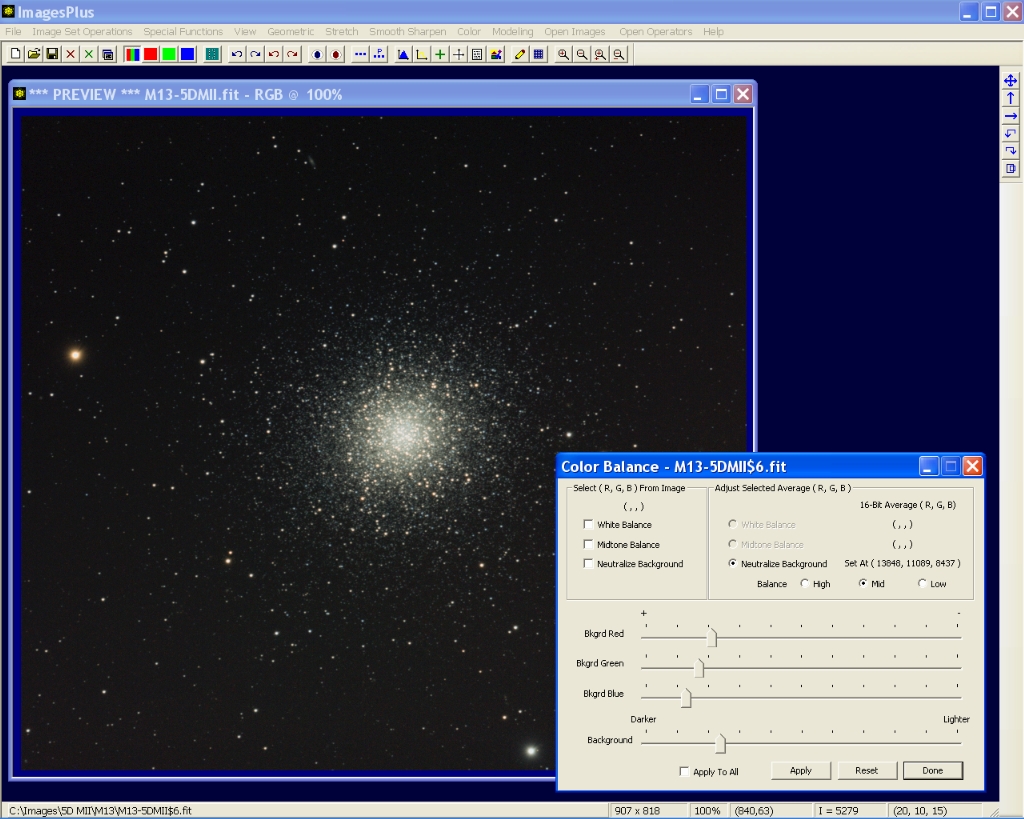 Copyright &copy 2011 MLUnsold Digital Imaging. All Rights Reserved.