The goal of this example is to remove the yellow green hue from the background.



Step 1 - Open the image and the Color | Additive Color Balance Tool


Note the yellow green hue of the entire background.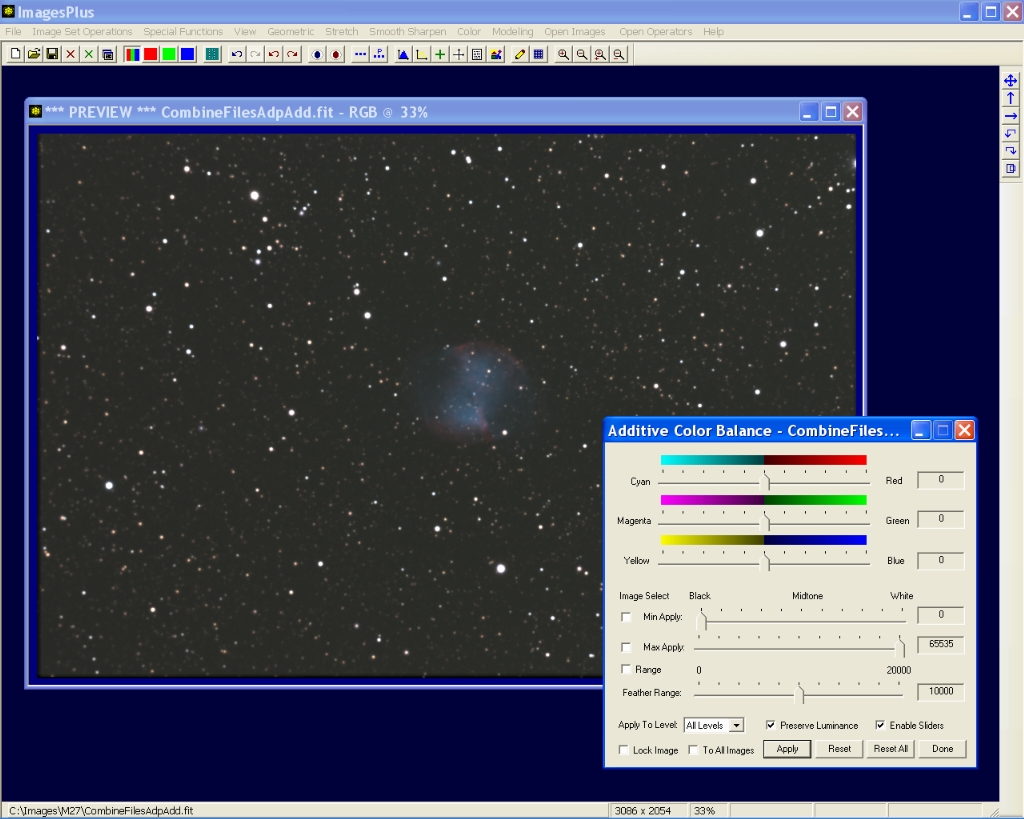 Step 2 - Reduce Background Yellow Green


Select Dark in the Apply To Level drop list. Move the Yellow-Blue slider to the right to reduce the yellow green background. Adjust the min, max, and feather sliders to fine tune the color correction.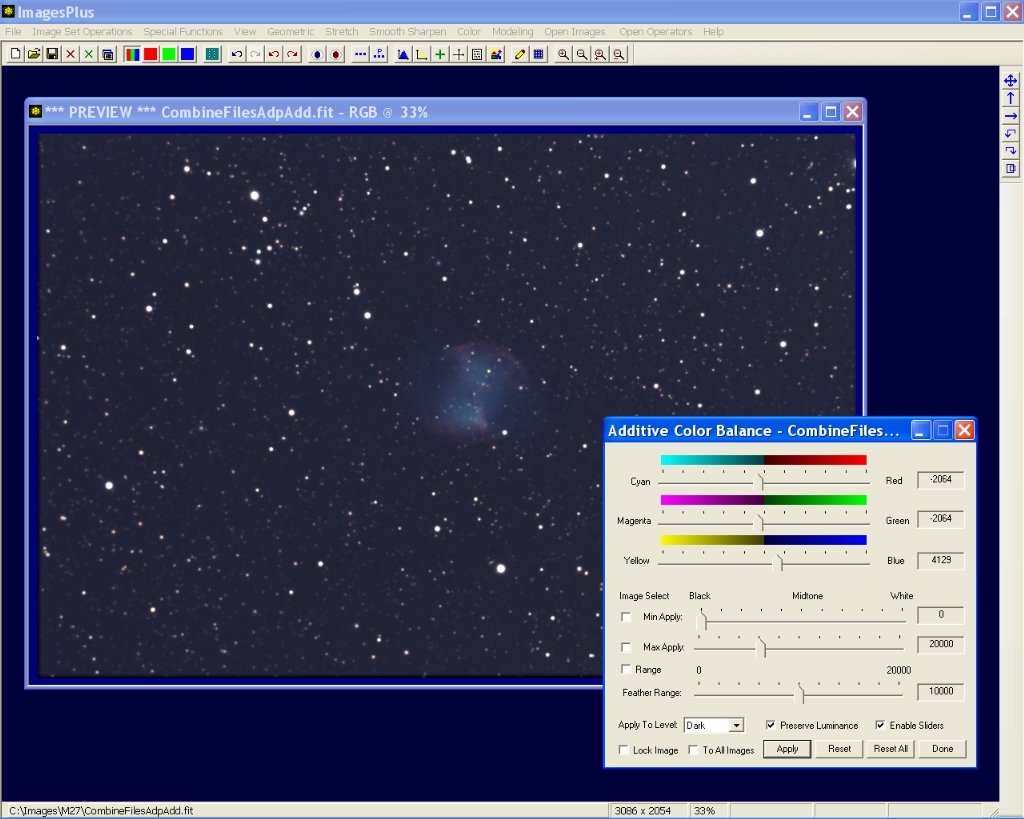 Copyright &copy 2011 MLUnsold Digital Imaging. All Rights Reserved.