Mars 1-30-2010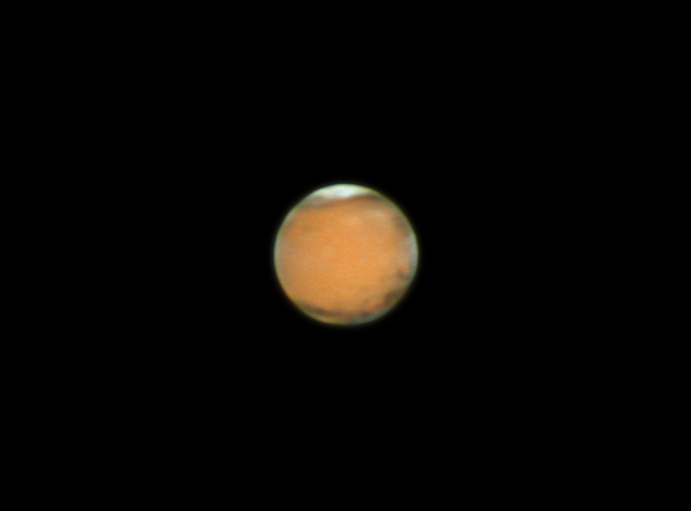 Equipment:
Telescope: 203mm F9 TMB with 5x Powermate for an effective F45
Camera: Standard Canon T1i/500D 5x live view
Mount: AP 1200 GTO
Date: 1/30/2010
Processing History:
Best 255 of 2700 5x live view frames with good seeing.
Focused, acquired, and processed using ImagesPlus 3.82.
Copyright &copy 2010 MLUnsold Digital Imaging. All Rights Reserved.