M76 3nm NII, H-alpha, and OIII, (R,G,B) = (NII, Ha, OIII)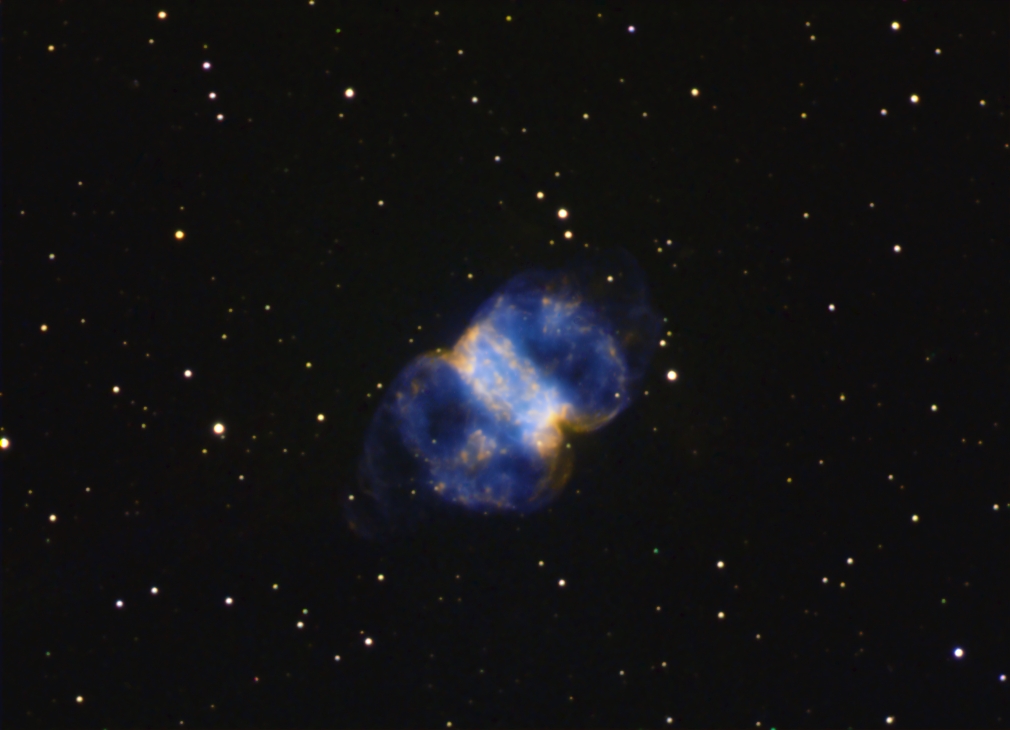 Equipment:
Telescope: C14 Edge at F11
Camera: ST-10XME
Color Components:
Astrodon 3nm NII 12 x 15, 3nm H-alpha 12 x 15 minutes, 3nm OIII 10 x 15 minutes.
Mount: AP 3600
Camera Control: ImagesPlus 4.25
Guide Control : PHD with Astrodon MMOAG and Atik Titan.
Image Processing : ImagesPlus 4.50 x64 - auto stack, HDR DDP stretch, smooth background, mild detail sharpen, hue and saturation adjustment.
Date: 8/20/2011, 8/28/11, 8/30/11
Copyright &copy 2011 MLUnsold Digital Imaging. All Rights Reserved.