M63 Sunflower Galaxy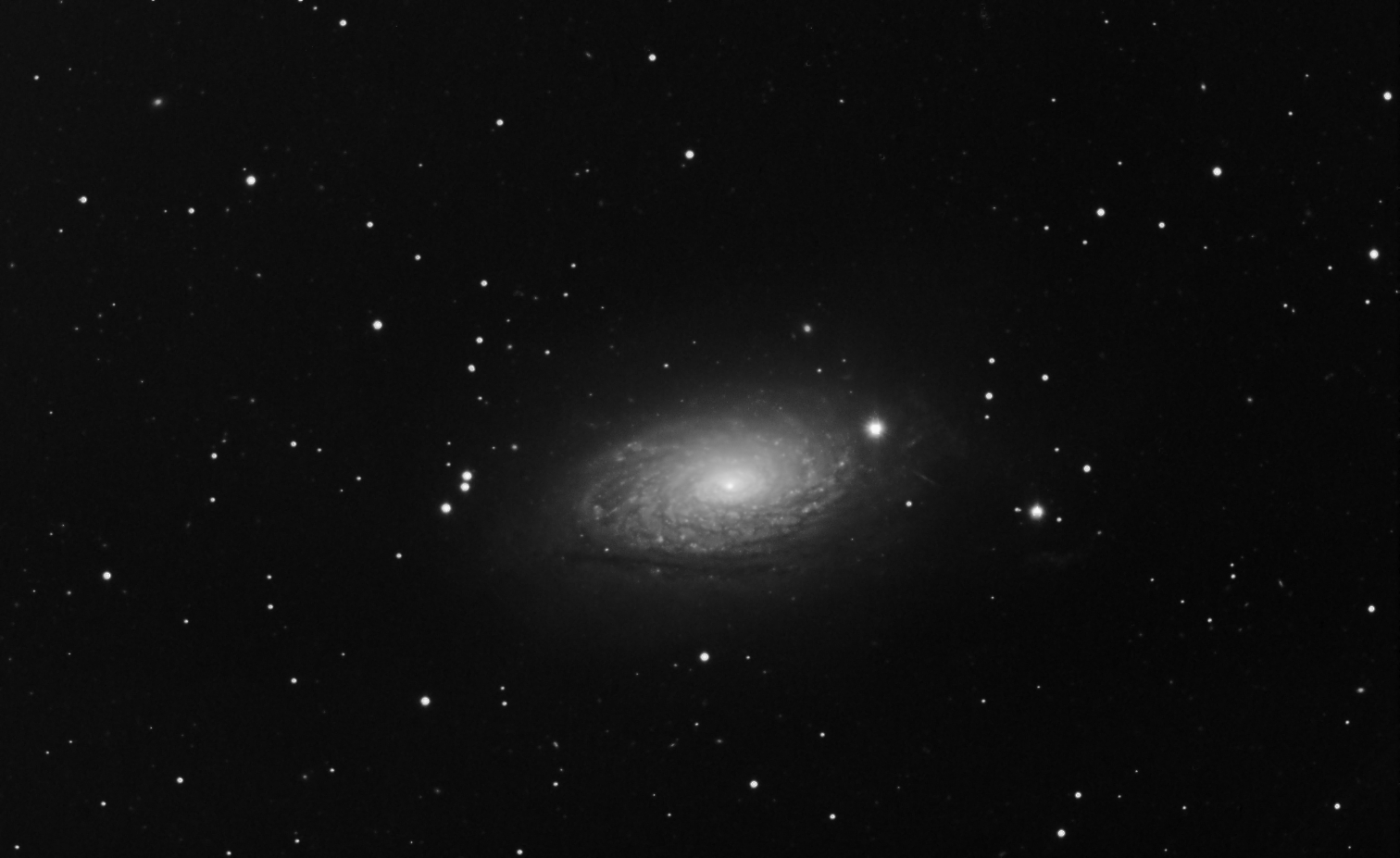 Equipment:
Telescope: 203mm TMB APO at F7
Mount: Astro-Physics
Camera: ImagesPlus 4.0C camera control with ST-10XME and CFW-10
Guide: PHD with Atik Titan and Tak 60C
Color Components: 21 x 10 minute luminance
Image Processing : ImagesPlus 4.0 x64 - auto stack, HDR DDP, curves, smooth background, deconvolve, bloom, and clone tool.
Date: 3/24/2011
Copyright &copy 2011 MLUnsold Digital Imaging. All Rights Reserved.