Crab Nebula M1 with 5nm Ha filter showing pulsar in the center of M1.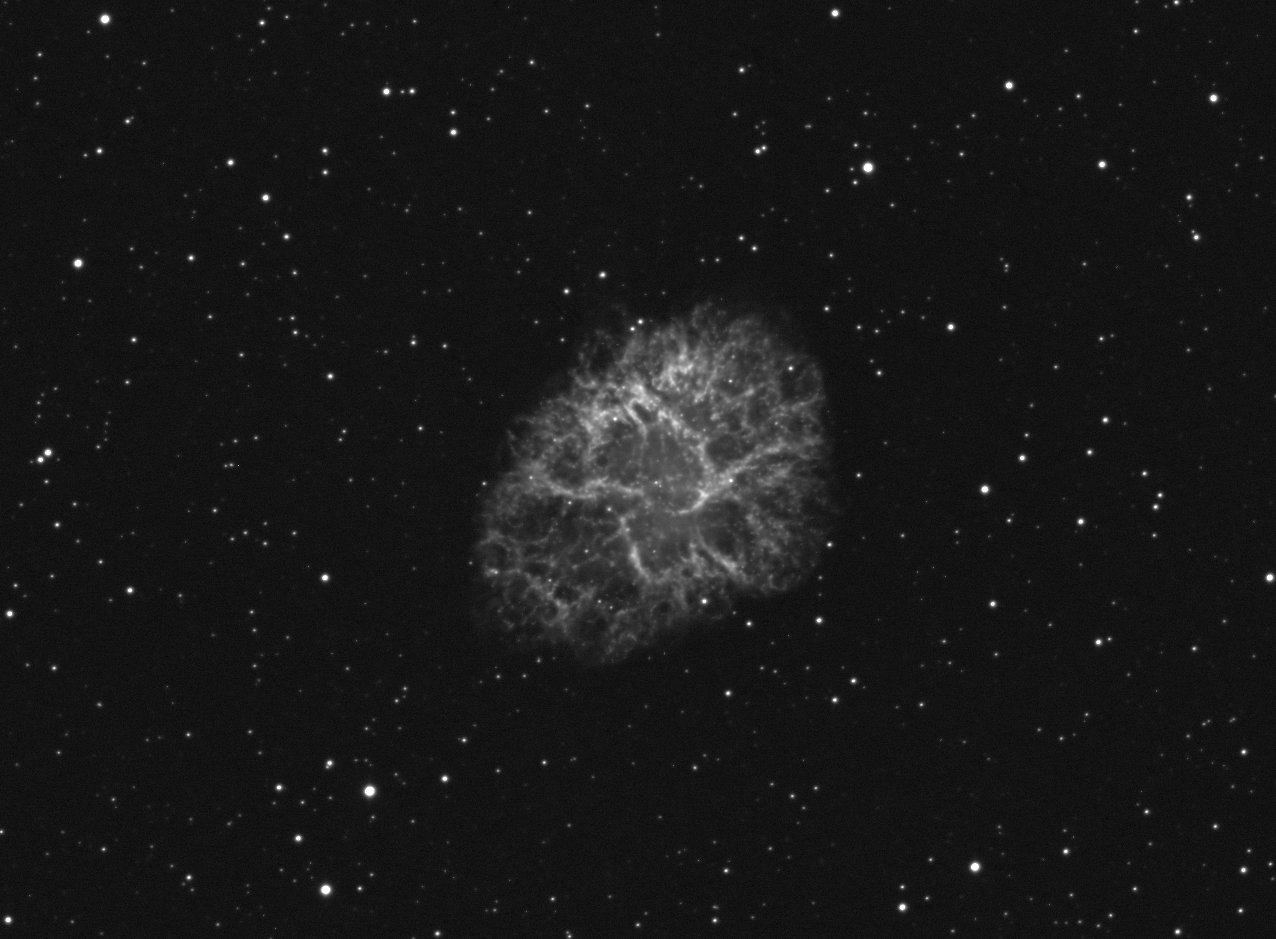 Equipment:
Telescope: 203mm TMB APO at F7
Camera: ST-10XME
Color Components: AstroDon 5nm H-alpha 37 x 8 minutes

Mount: AP 1200 GTO
Image Processing : ImagesPlus 4.0 x64 - auto stack, mild RL deconvolution before linear pre scale ArcSinH stretch followed by mild RL deconvolution.
Date: 12/30/2010
Copyright &copy 2010 MLUnsold Digital Imaging. All Rights Reserved.