NGC 891 - Canon 60Da with C14 Edge and 0.7x reducer.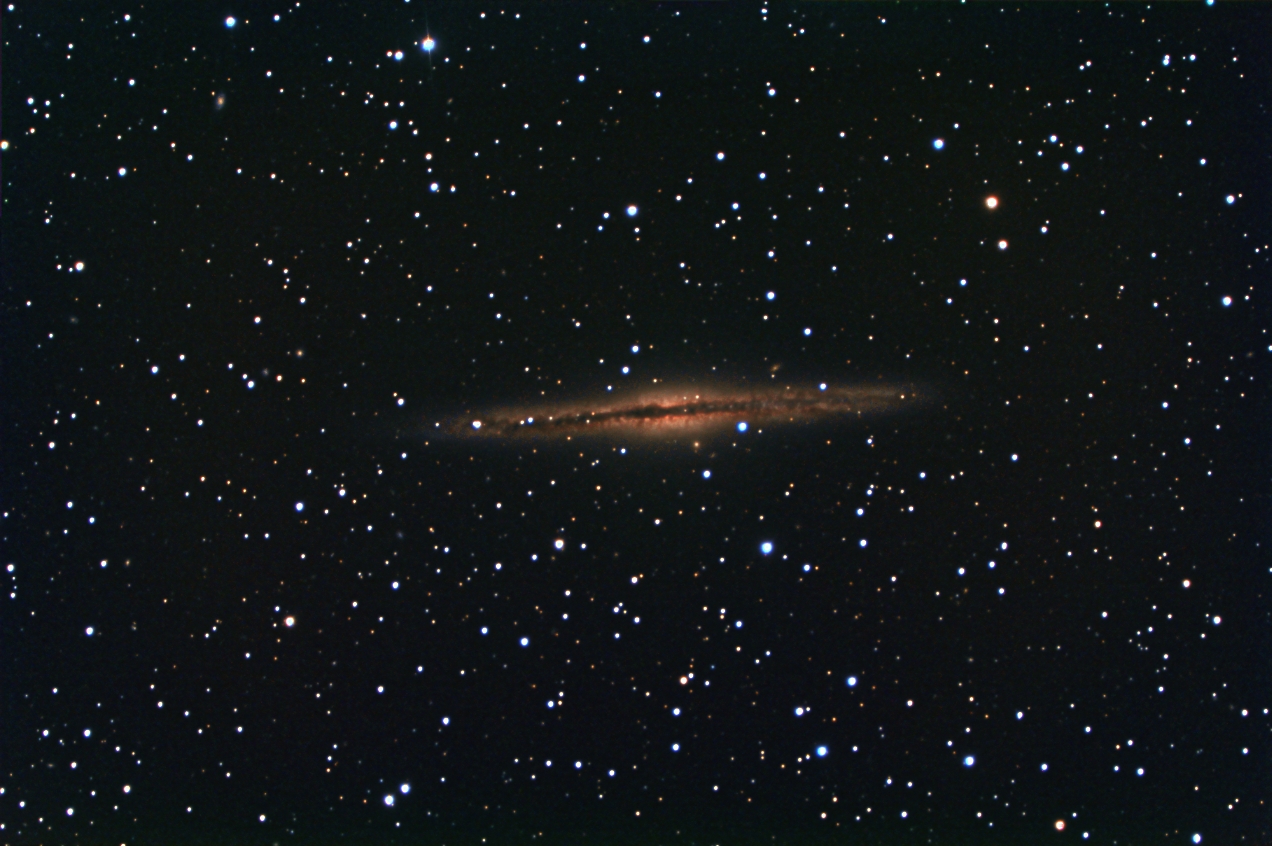 Equipment:
Telescope: C14 Edge with 0.7x reducer for an effective F7.7.
Camera: Canon 60Da 24 x 10 minute ISO 800 with dark, flat, and bias frames.
Mount: AP
Date: 11/15/2012
Processing History:
Focused and acquired with ImagesPlus 5.0 camera control.
PHD guide with SBIG STi and off axis guider.
Calibration, stack, and enhancement with ImagesPlus 5.0 x64.
Copyright &copy 2012 MLUnsold Digital Imaging. All Rights Reserved.