M101 and other galaxies in Ursa Major.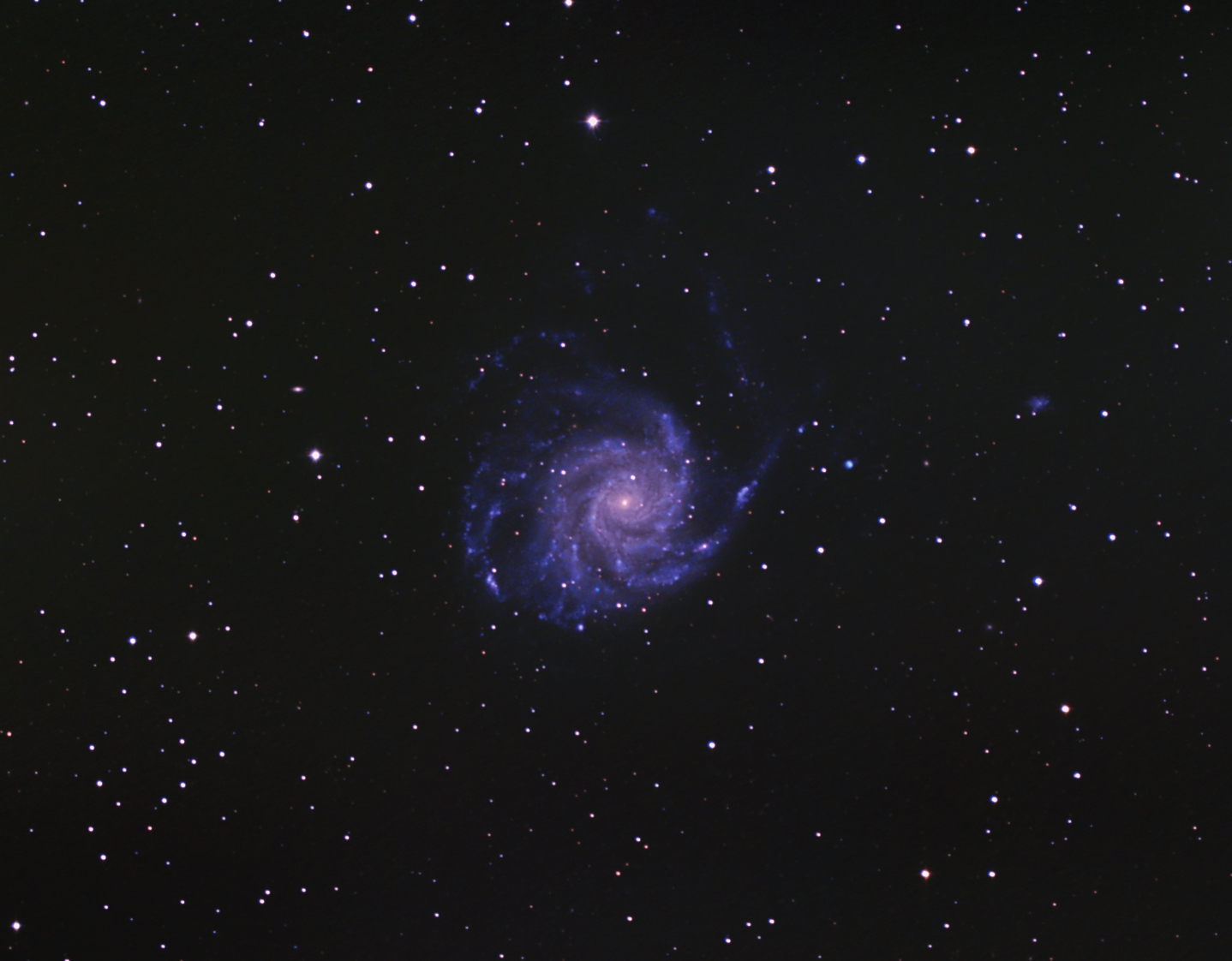 Equipment:
Telescope: C14 Edge with F2 Hyperstar
Camera: Canon 60Da at ISO 800
Mount: AP
Date: 5/11/2012
Processing History:
54 x 180 second Canon CR2 light frames calibrated with 10 dark, flat, and bias frames before noramlize, align, and stack using the Automatic Image Set Process tool.
HDR ArcSinH stretch with color decompression.
Multi-point background suburban sky gradient removal.
Red and blue selective color balance.
Smoothed background.
High pass contrast increase and sharpen.
Camera control and processing with ImagesPlus 5.
Copyright &copy 2013 MLUnsold Digital Imaging. All Rights Reserved.