Globular cluster M13 in Hercules.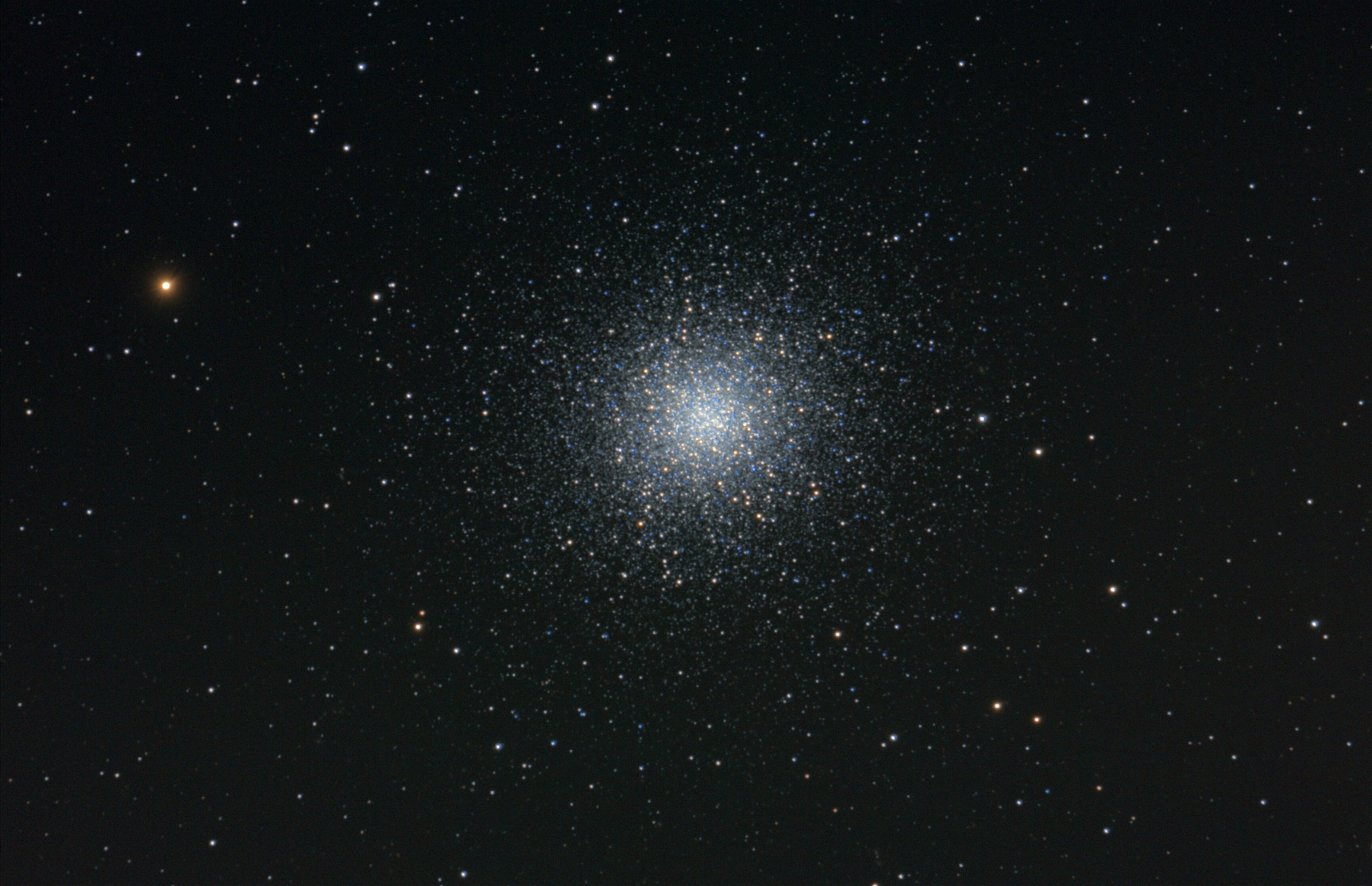 Equipment:
Telescope: 203mm TMB APO at F9
Camera: Standard Canon 5D MII, ISO 400, shutter 600 seconds with noise reduction off
Mount/Guiding: AP mount with PHD
Processing History:
17 x 10 miunte light frames, 10 flat, 10 dark, and 10 bias frames.
Auto stacked
5 step processing:

ArcSinH stretch with color decompression.
Multi-point flatten background.
Sharpen by high pass frequency enhance.
Smooth background with low pass frequency filter.
Mild saturation increase of the midtones and highlights.

Focused, acquired, and processed using ImagesPlus 5.5.
Copyright &copy 2013 MLUnsold Digital Imaging. All Rights Reserved.