Leo Trio - M65, M66, and NGC 3628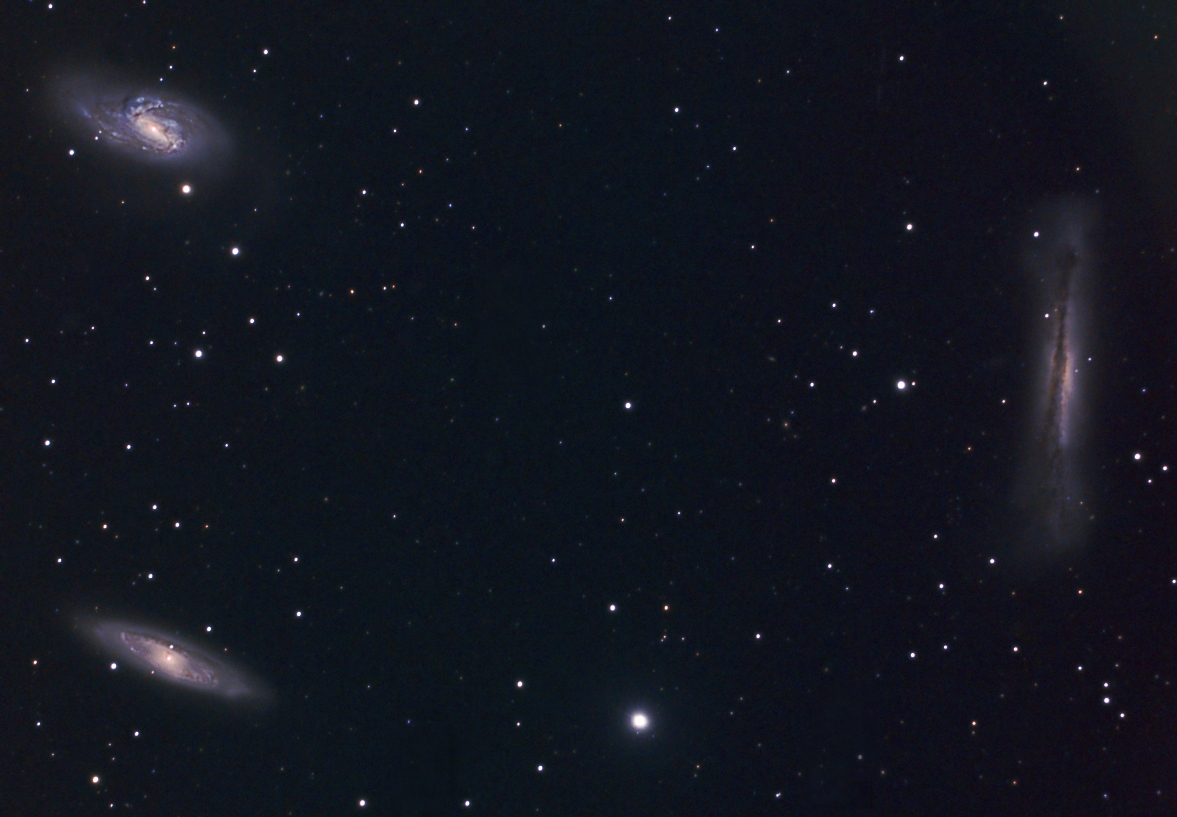 Equipment:
Telescope: 203mm F9 TMB at F7
Camera: Standard Canon 5D MII
Mount: AP 1200 GTO
Date: 3/15/2009
Processing History:
Best 17 out of 21 x 10 minute ISO 500.
Focused, acquired, and processed using ImagesPlus 3.75.
Copyright &copy 2009 MLUnsold Digital Imaging. All Rights Reserved.