M20 and M8.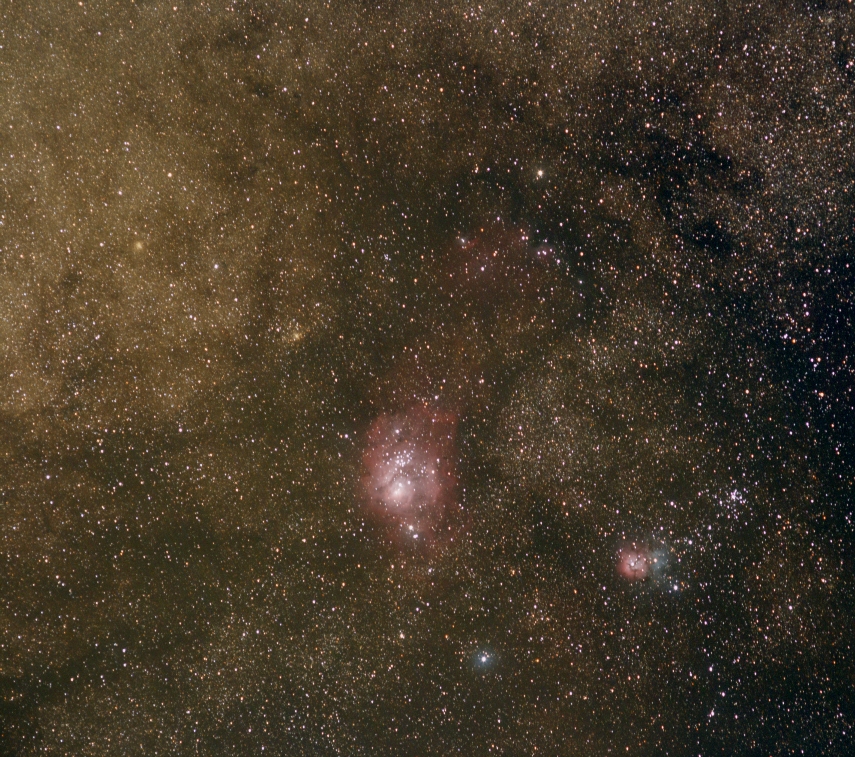 Equipment:
Camera Lens: Canon 200mm F2.8 L at F3.5
Camera: Hap Griffin modified Canon 400D
Mount: AstroTrac TT320x
Date: 9/2/2008
Processing History:
Best 11 of 15 x 300 second images based on star shape.
Auto image set processed with auto raw conversion, calibration, conversion to color, normalize, star shape grade, auto star align, and sigma clip combine followed by DDP and color adjustment.
Focused, acquired, and processed using ImagesPlus 3.5.
Copyright &copy 2008 MLUnsold Digital Imaging. All Rights Reserved.