Total Eclipse 10/27/2004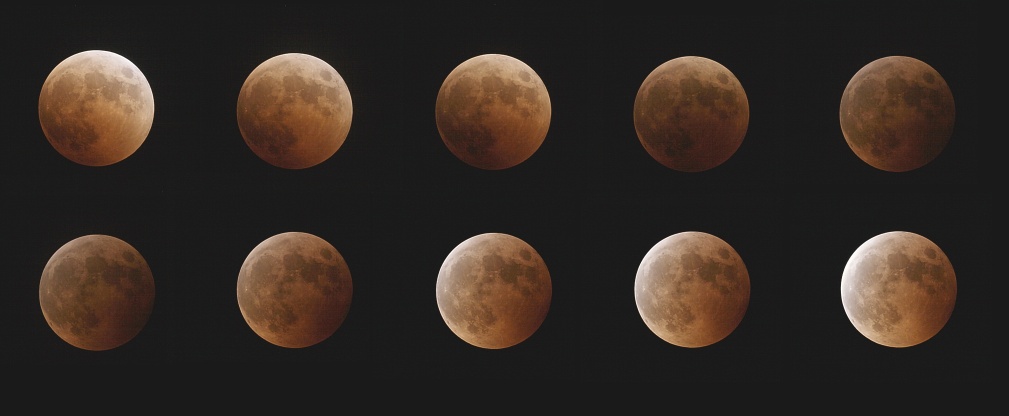 Equipment:
Telescope: TV NP127 at F5.2
Camera: Canon 20D
Mount: AP 1200 GTO
Date: 10/27/2004
Processing History:
All Canon raw CR2 files converted to 16-bit linear TIF with Canon daylight white balance.
The image set was scaled to 25% followed by digital development brightness increase in batch mode using Filter Files.
The file set was then auto cropped.
Final image built using the Mosaic command.
All processing by ImagesPlus 2
Copyright &copy 2004 MLUnsold Digital Imaging. All Rights Reserved.