Saturn 1/27/2006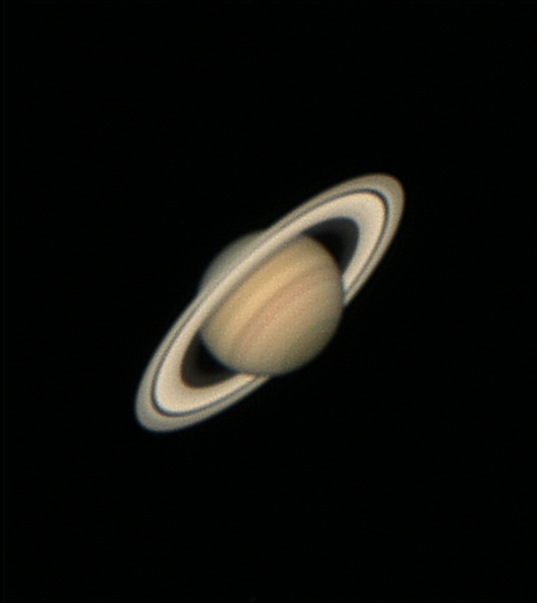 Equipment:
Telescope: 8" TMB and 5X Televue Powermate for F45
Camera: Canon 20Da
Mount: AP 1200 GTO
Date: 1/27/2006
Processing History:
Converted 300 raw from a 20Da to 16-bit lossless compressed FITS format before auto crop, auto grade, and auto align.
The best 269 of 300 graded and aligned images were stacked using the auto assigned quality grades with a weighted average.
Levels adjustment.
Sharpened using Multiresolution wavelet followed by 30 iterations of adaptive Richardson-Lucy restoration applied to the midtones.
Mirror lockup was used to focus and capture the 300 raw image set.
Focused, acquired, and processed with ImagesPlus 2.75.
Copyright &copy 2006 MLUnsold Digital Imaging. All Rights Reserved.