M15 Globular Cluster in Pegasus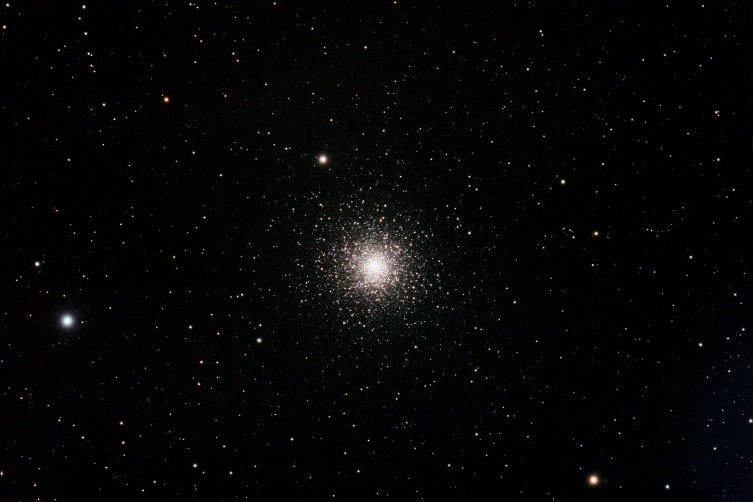 Equipment:
Telescope: 8" TMB at F9
Camera: Canon 20D
Mount: AP 1200 GTO
Date: 9/20/2004
Processing History:
All Canon raw CR2 files converted to 16-bit linear TIF with Canon daylight white balance.
12 x 5 minute ISO 400 image set was dark calibrated then aligned and excluded min/max average stacked.
Digitial development brightness increase followed by levels and color adjustment.
All processing by ImagesPlus 2
Copyright &copy 2004 MLUnsold Digital Imaging. All Rights Reserved.