Horsehead and Flame Nebulas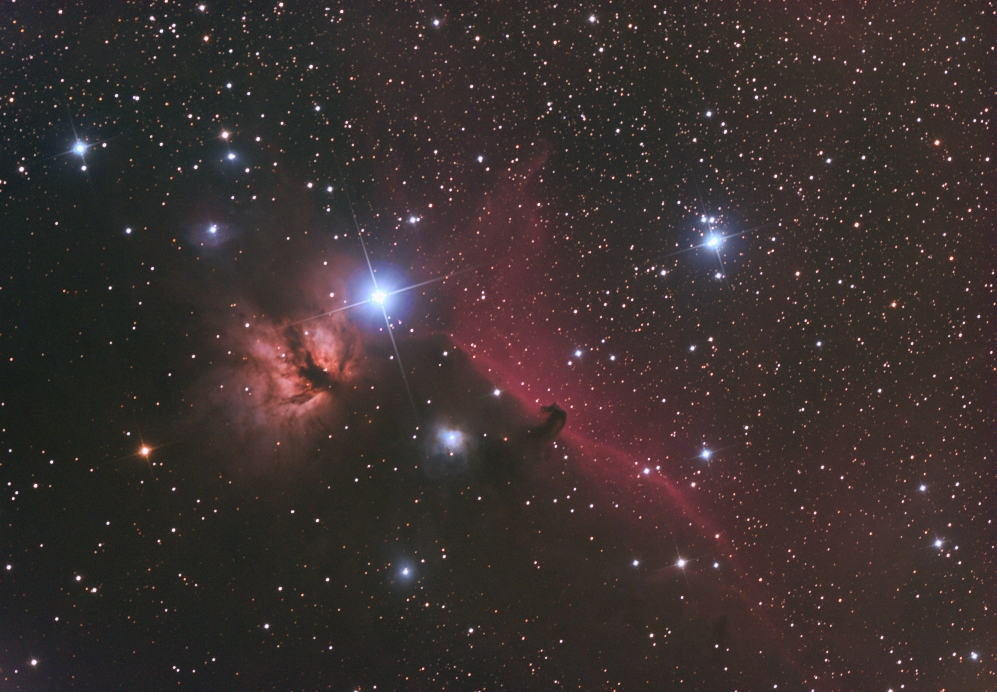 Equipment:
Telescope: Takahashi E-180ED F2.8
Camera: Canon 20Da
Mount: AP 1200 GTO
Date: 4/6/2008
Processing History:
30 x 150" and 15 x 120" ISO 800 image sets taken a few weeks apart.
Auto star aligned, normalized, and stacked followed by DDP.
Focused and acquired with IP camera control. Processed using ImagesPlus 3.5.
Copyright &copy 2008 MLUnsold Digital Imaging. All Rights Reserved.