Sunspots 10-30-2003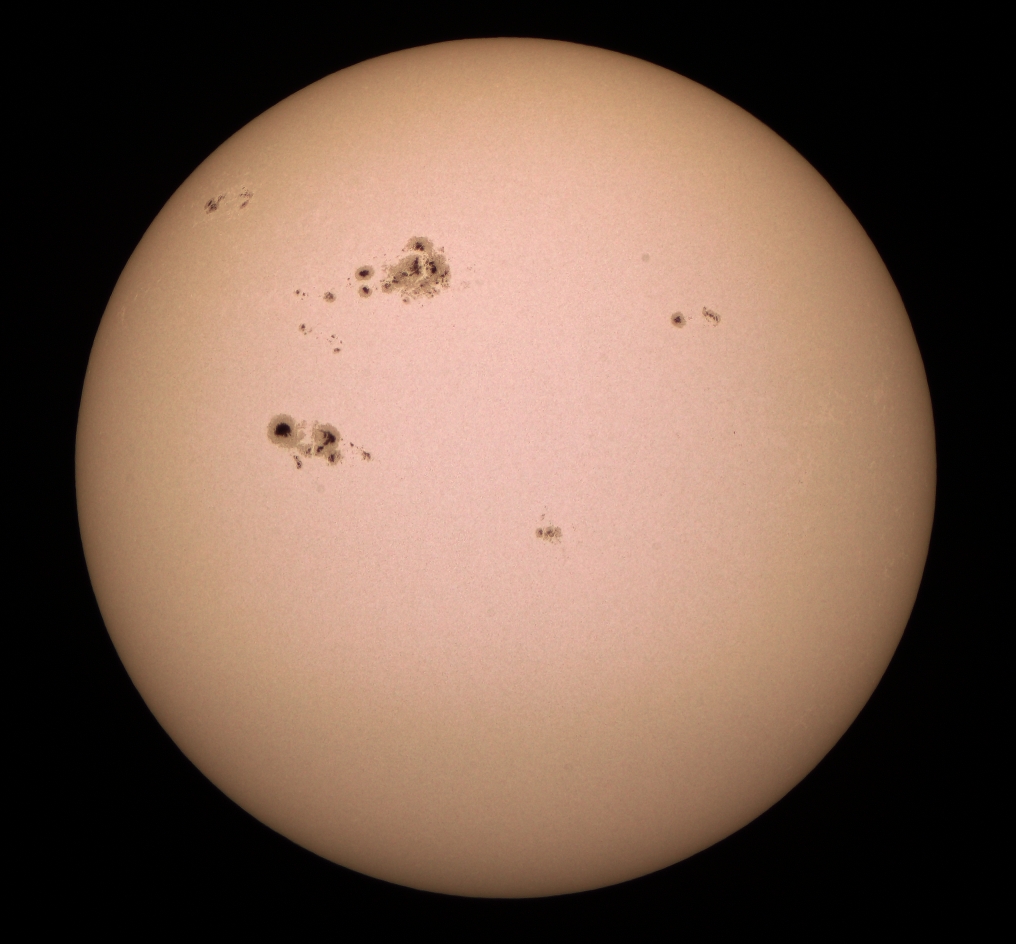 Equipment:
Telescope: 180mm TMB APO at F9
Camera: Canon 1Ds, ISO 800, shutter 1/8000 second
Mount: AP 1200 GTO
Canon DSLR Camera Control: Focus, capture, and processing by ImagesPlus
Date: 10/30/2003
Processing History:
60 12-bit raw files were converted to 16-bit TIFF.
The set of 60 images were auto quality graded to find the best single image.
Brightness and contrast increase using levels.
Additive color balance was used to add red to the light areas.
Sharpened using 80 iterations of adaptive Richardson-Lucy deconvolution with a 5x5 PSF.
Focus, acquired, and all processing by ImagesPlus 1.72.
Copyright &copy 2003 MLUnsold Digital Imaging. All Rights Reserved.