4 Day Moon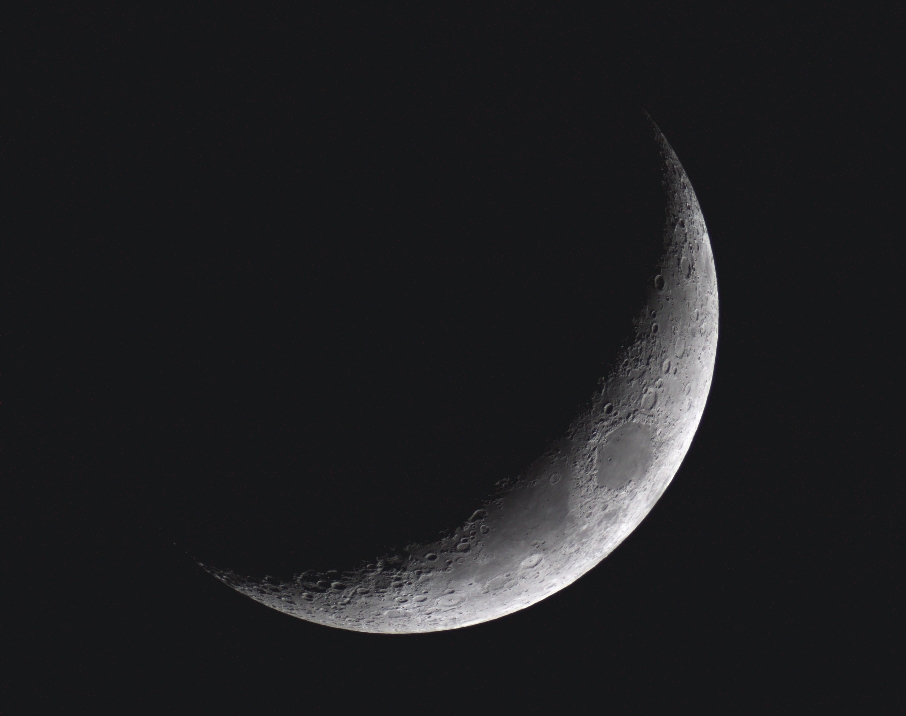 Equipment:
Telescope: 180mm TMB APO at F9
Camera: Canon 1Ds, ISO 1250, shutter 1/320s
Mount: AP 1200 GTO
Autoguider: None
Date: 2/5/2003
Processing History:
6 4064 x 2704 16-bit TIFF images were aligned using cross-correlation.
The six aligned images were then averaged.
A uniform histogram modification was used to brighten the averaged image.
100 iterations of adaptive Richardson-Lucy deconvolution was used to sharpen the image.
All processing by ImagesPlus.
Copyright &copy 2003 MLUnsold Digital Imaging. All Rights Reserved.